The third of five races in the Soudal Classics series, Hasselt will be the premiere cyclocross race of the weekend. The men's elite race will air live worldwide at 8 AM CST. Highlights of the women's elite race will be available shortly after the conclusion of the race.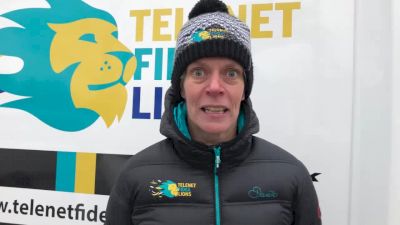 Ellen Van Loy Second At Hasselt
Dec 2, 2017
Van Loy led the race over the mound of sand for the first time before fading to second place.