The third of five races in the Soudal Classics series, Hasselt will be the premiere cyclocross race of the weekend. The men's elite race will air live worldwide at 8 AM CST. Highlights of the women's elite race will be available shortly after the conclusion of the race.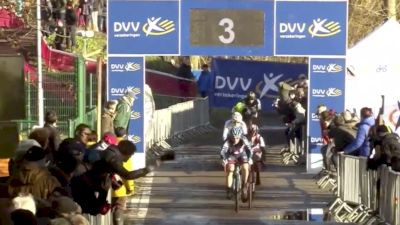 FloBikes Live - Ellen Noble and Katie Compton Crush Hamme
Nov 30, 2017
FloBikes senior editor Ian Dille and Jelly Belly-Maxxis pro racer Michael Sheehan discuss Ellen Noble and Katie Compton's battle in Hamme, and what to watch for this Saturday in Hasselt.