In this series brought you by Zwift, Jessica introduces you to some of the key contenders lining up at the 2021 USA Cycling Cyclocross National Championships.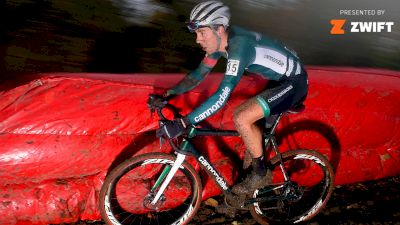 Curtis White Takes Aim At Domestic Cyclocross Field After Confidence-Boosting 2020 - 2021 Season
Nov 18, 2021
Jessica Alexander of FloBikes sits down with Curtis White at the start of the 2021-22 Cyclocross Season. White's team was one of the few to race in Europe in 2020, which he believes will give him an edge against his domestic competition this year.
White, a former Pan American champion has yet to assert himself as the outright best American cyclocross racer a nationals, a fact he hopes to change this season.