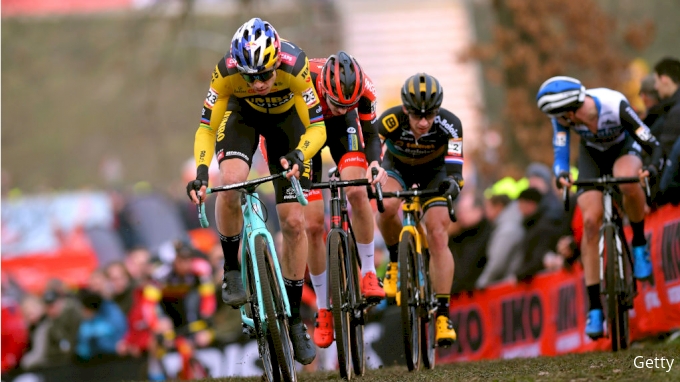 Watch the 2020 UCI Cyclocross World Cup: Tabor live and on-demand on FloBikes for viewers in the US and Canada. Wout van Aert will make his return to World Cup cyclocross racing in Tabor, alongside Laurens Sweeck, Eli Iserbyt and Michael Vanthournout. In the women's field American stars Katie Compton, Clara Honsinger and Kaitie Keough will take on dominating Dutch riders Ceylin del Carmen Alvarado, Annemarie Worst and Lucinda Brand.
The Last Ride Of American Cyclocross Legend Jonathan Page
Feb 14, 2019
At the 2018 U.S. National Championships in Reno, Nevada, Jonathan Page entered the start grid for the final time as a professional cyclocross racer.
A four-time elite national champion and silver medalist at the 2007 World Championships, Page enjoyed a career that spanned more than two decades.
He won his first national title as a junior in 1994. His last elite title came in 2013.
However, over the course of his racing career, Page's contribution to American cyclocross was far larger than the results he accumulated. He was the first American man to find consistent success in Belgium, the beating heart and soul of cyclocross.
To anyone who dreamed of taking on the fearsome Belgian and Dutch cross racers — and beating them — Page proved it could be done.
In "Jonathan Page, The Last Ride" we follow the groundbreaking racer before, during, and after his final race as a professional. We talk to him about how he made his way in the Belgian cyclocross scene and the role his family played in his storied career.
We explore Page's career high, his silver at worlds, and also his career low, a missed drug test in 2008.
We watch Page laugh, we watch him cry, and we're right there with him, until the end.