The 2020 Tour de France is available live and on demand for FloBikes subscribers in Canada, and for worldwide audiences, FloBikes will be adding a new feature. For the first time on the FloBikes platform, pro cyclists—including Michael Woods, Svein Tuft, Robert Britton, Alex Stieda, Sam Bewley, and more—will be live on air, giving their hot takes and immediate reactions through the final 45km of major stages. It's a virtual Tour de France watch party, hosted by World Tour pros.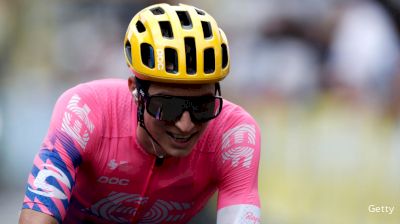 The Rise of Neilson Powless
Sep 14, 2020
Svein Tuft and Rob Britton talk through Neilson Powless' rise as a professional bike racer.
Tour de France Watch Party Schedule:
Stage 2(Aug. 30th): Svein Tuft & Michael Woods
Stage 4 (Sept. 1st): Svein Tuft & Michael Woods
Stage 6 (Sept. 3rd ): Svein Tuft & Alex Stieda
Stage 13 (Sept. 11): Svein Tuft & Robert Britton
Stage 18 (Sept. 17): Svein Tuft & TBD | 16:50 CEST (9:50 a.m. CDT)
Stage 19 (Sept. 18): Svein Tuft & TBD | 17:00 CEST (10:00 a.m. CDT)