Relive the most captivating stories of the 2022 Tour de France. From highlights, behind the scenes content and more, these moments defined the race.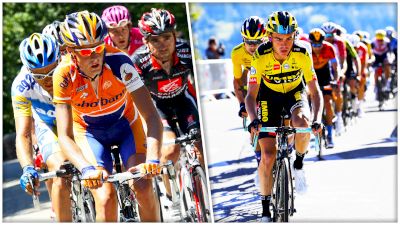 From Scandal To Sensation: The Rebirth Of Jumbo Visma | Part 1
Jun 28, 2022
Few cycling teams are as iconic as Rabobank, the Dutch outfit that crumbled in the wake of the 2012 doping scandals. 10 years after the fall of Rabobank, Jumbo-Visma has risen from the ashes and is on the precipice of winning the Tour de France. This is the story of how one of cycling's greatest teams was forced to reinvent itself.