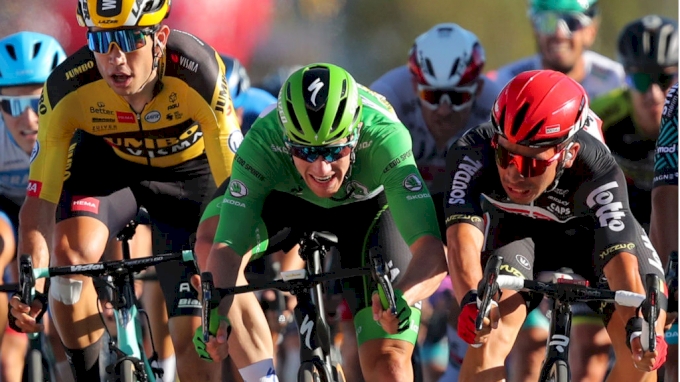 The 2021 Tour de France will be Sam Bennett's fourth time racing at the Tour de France. Competing for Deceuninck-Quickstep, he will be racing for the green jersey podium in the points competition as well as targeting stage wins after winning the points competition and the green jersey in 2020. Follow along for all of his coverage from the three weeks of racing.
Ineos Looks Fearsome, Mike Woods, And Mark Cavendish Have Tour de France Updates, U.S. Nationals Live From Knoxville | Ian & Friends
Jun 16, 2021
Michael and Gregor recap the recently concluded Tour de Suisse, which put the depth of Team Ineos' on display after their win at the Criterium du Dauphine.
Michael Woods earned a strong fifth place overall and earned leadership at the Tour de France. He will have to carefully balance his Tour and Olympic ambitions in the coming month.
What seemed like a pipe dream at the start of the season may become a reality. While Sam Bennett struggles with injury, Mark Cavendish has asserted himself as a realistic option for Deceuninck Quick Step's sprint train by winning the final stage of the Baloise Belgium Tour. WIll Cav actually go to the Tour de France?
The U.S. Professional National Championships are coming up. Following a weekend filled with dramatic and exciting racing at Tulsa Tough, can anybody beat L39GION of Los Angeles?
Also, where the heck are Slovenians Primoz Roglic and Tadej Pogacar and why are is their preparation for the Tour de France different from everyone else's?