FloBikes breaks down races, news and culture in their weekly show. Watch all the best clips!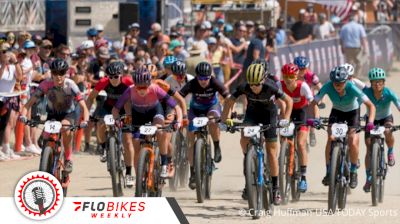 Moosejaw Cup Delivers New MTB Champions And Challenging Weather Conditions Back To Arkansas
Apr 27, 2022
Jessica Alexander of FloBikes and Jonny Sundt, former pro road and CX racer discuss Moosejaw US Pro Cup p/b OZ Trails, which brought an International lineup of pro and amateur MTB racers to Centennial Park in Fayetteville, Arkansas. Challenging weather conditions meant racing on Wednesday, April 20 had to be cancelled and there was also an abridged day of racing on Sunday, April 24, 2022.