2021 Tour de La Provence
Letter From The Editor: Change At FloBikes
Letter From The Editor: Change At FloBikes
Before taking a look at where the platform is headed, let's take a moment to review from where FloBikes came.
Feb 11, 2021
by Ian Dille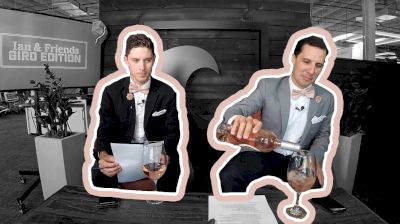 This is a letter about a change of leadership at FloBikes. But, before taking a look at where the platform is headed, let's take a moment to review from where FloBikes came.
On a sunny spring morning in 2016, I stood in my kitchen—making pancakes for my then 3-year-old son—and yelled at a bike race streaming on my laptop, the Tour of Flanders.
As the peloton stormed toward the final climbs of the Oude Kwaremont and Paterberg, the reigning world champ, Peter Sagan, somehow managed to slip away from the race favorites.
On the long cobbled grind up the Oude Kwaremont, Sagan shed his breakaway companions. Behind, the god-like Swiss champion known as Spartacus, Fabian Cancellara, stomped on his pedals and decimated what remained of the peloton.
The two riders hit the steep and bumpy Paterberg just a hundred or so meters apart, and over the top Sagan held a tenuous 15-second lead over Cancellara.
My pancakes began to burn on the griddle as I cheered on the duo over the final 12 kilometers. Sagan, his arms draped over the top of his handlebars, powered toward the race's finish in Oudenaarde. Cancellara would gain a single second on Sagan, then lose two.
As he crossed the finish line, the victorious Sagan waved his arms and implored the crowd to cheer him on, then pulled a wheelie into a throng of photographers.
To me, the 2016 Tour of Flanders signified a transition to a new era of bike racing and bike racers. Performances finally felt believable. There were more nail baiters and fewer blow outs. Young stars with talent and charisma were upsetting bike racing's old guard.
"Bike racing, right now, is so good," I'd tell my friends who'd suffered one too many fallen idols and tuned out. But access to watch the sport in North America remained a struggle.
For viewers in the U.S., legally watching the 2016 Tour of Flanders required a traditional TV cable subscription that included a supplemental sports network.
But as cycling entered a new and exciting era, so did our perception of TV. Cords were cut. Apps downloaded. Live events streamed on our phones, televisions and computers.
When the opportunity arose to join FloSports in 2017 and help launch a channel for cycling, what's now FloBikes, I saw an opportunity to help build a product for myself. I'd often vented, "Can I not just give someone my money to legitimately watch bike racing?"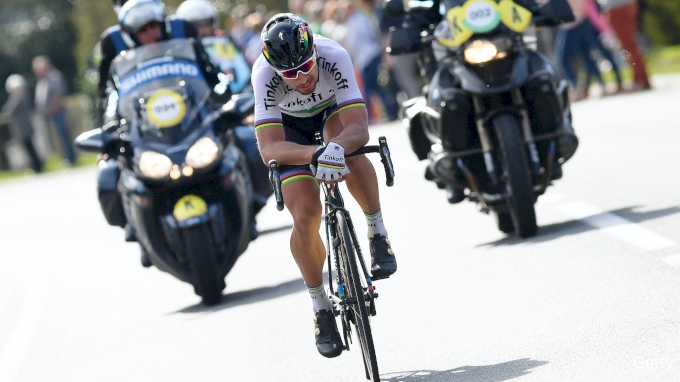 In the three-plus years since the launch of FloBikes, I've witnessed the evolution of the platform. Our first live events were cyclocross races—CrossVegas, plus the Superprestige and DVV series. And the FloBikes content team remains die-hard fans of the discipline.
We documented American cross icon Jonathan Page's final race at the 2018 National Championships, and, on an early episode of Ian & Friends, we interviewed Katie Compton after she won a silver medal at the Cyclocross World Championships.
In the spring of 2018, with three weeks to prepare, FloBikes acquired the rights to broadcast the Giro d'Italia in the U.S. and Canada, one of the best grand tours I've ever watched. The daily stage recap and preview show we produced during the Giro left us exhausted, but the positive response from our viewers made such shows a core of our race coverages.
North American cycling fans seemed to feel the same way I did about the need for accessible live cycling streams, and the success of FloBikes took us all over the world. We were at Worlds in Innsbruck to interview Mike Woods after he won a bronze medal, put our cameras inside EF's team car at Il Lombardia, and climbed the Gavia while telling the story of Andy Hampsten's 1988 Giro d'Italia victory (spoiler: he took the pink jersey amidst a blizzard).
We explored the bergs, beer and bike eating ditches of the Belgian classics, shadowed Richard Carapaz at the 2019 Giro and met Megan Jastrab in the mix-zone after she won Junior Worlds.
We entered 2020 with big ambitions and new projects with athletes outside the traditional world of pro road racing, like Phil Gaimon, Ellen Noble and Colin Strickland. But when a coronavirus outbreak occurred at the UAE Tour, and we were literally locked inside an Abu Dhabi hotel, it became apparent the world was about to change drastically.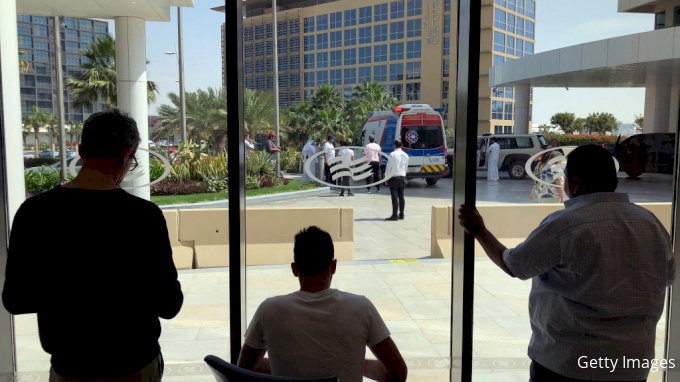 I'm proud of the way the sport and FloBikes responded to the pandemic. We streamed and reported on virtual races, such as the Flanders Lockdown Edition, Digital Swiss 5 and Virtual Tour de France. Then, as pro racing restarted in the fall, we executed on-site and remote coverages at all three grand tours, every classic and the World Championships.
Personally, this year left me feeling professionally fulfilled—this thing we'd strived to create actually worked, even in the face of never-before-seen challenges—but also, ready for a change. I'm departing FloBikes to explore new and (as of now) unknown opportunities. My colleague, Michael Sheehan, a former pro racer who's become a passionate and accomplished cycling journalist, is assuming leadership of the platform's content.
I'm excited by the schedule of events on FloBikes' broadcast calendar, including a new partnership with the UCI that brings every World Championship and the Cyclocross World Cups to viewers in the U.S. and Canada, and a renewed partnership with the Flanders Classics that expands the platform's broadcast audience to Australia.
I'm eager to see the innovative and engaging cycling content that Michael and FloBikes' international producer, Gregor Brown, will produce in the years ahead.
And of course, I remain stoked on cycling, a sport that miraculously managed to boom during the pandemic. Those once-new stars like Sagan are now being challenged by youngsters who compete across a variety of disciplines. Women will race on the cobblestones of Roubaix. And North Americans are vying for international podiums on the road and track, as well as cyclocross and mountain bike courses.
There's never been a better time to be a fan of bike racing. And now, there's a place to watch.