The Gavia: A Temperamental Legend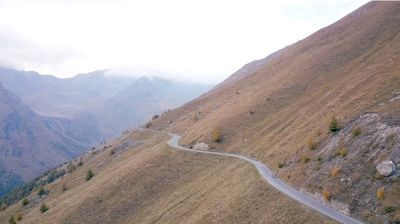 First introduced to the race in 1960, the Giro d'Italia has only made it over the summit of the Gavia on nine out of thirteen attempts. As one of the highest and most spectacular passes in Europe, the story of the Gavia is one linked with atrocious weather.
Racers often encounter towering snow banks and blizzard-like conditions as they make their way over the mountain.
We rode the Gavia to experience the legend for ourselves, and to relive the iconic 1988 stage in which American Andy Hampsten took the lead—and eventually won—the Giro d'Italia.