What We Saw In Rochester
What We Saw In Rochester
Report from 2017 Rochester Cyclocross
Sep 12, 2017
by Ian Dille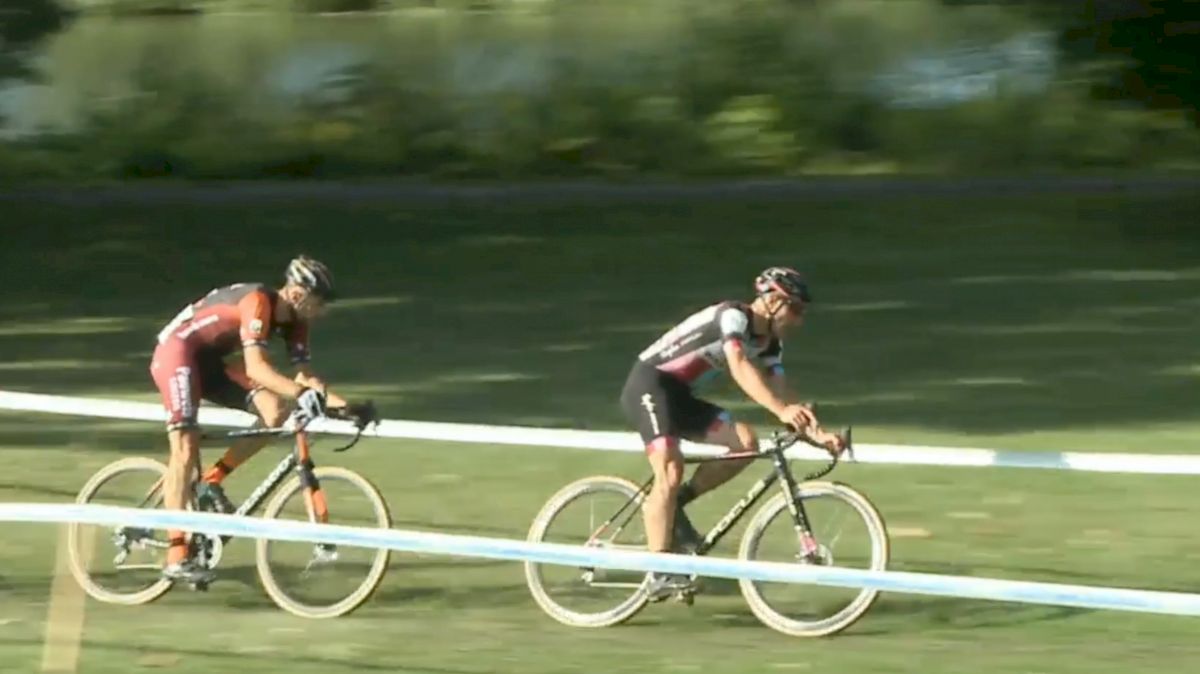 In Rochester, we saw rivalries reignited and champions rise and fall. We interviewed Stephen Hyde as he showed us his preferred method of making eggs and stroked his red mullet, and we spoke with Ellen Noble, America's rising women's elite star, who won her first UCI C1 race.
In past years, we saw excessive heat that stymied the action on course. But this year, with crisp temperatures in the mid-60s and almost no wind, racers gave cyclocross fans a taste of what's to come as we head toward the two U.S.-based World Cup events and Clif Bar CrossVegas.
The first day of Rochester Cyclocross, Saturday's UCI C1 race, witnessed the resurrection of the duel between Stephen Hyde Cannondale-Cyclocross World's Stephen Hyde and Jeremy Powers of Aspire Racing. Many questioned whether the former national champion Powers would regain his form for the season opener after an out-of character poor finish at last season's cyclocross national championships.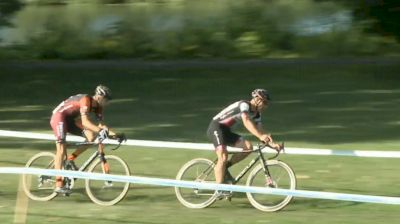 After chasing for most of the race, Powers made a late charge on the race's final lap, catching Hyde and Belgian racer Rob Peeters of the Pauwels Sauzen team, and coming out of the last corner and into the finishing straight three-wide.
In a role reversal of last year's sprint—in which Powers nipped Hyde at the line—this year's finish saw current national champion Hyde get just enough separation to post-up with an emphatic victory salute. With Powers healthy, recovered from the nagging injuries that plagued him last year, and back at the front of the race, the rivalry with Hyde has been renewed.
As the only European competitor in Rochester, Peeters explained that he prefers to arrive in America early in order to acclimate to the time change, and that he hopes to be fresh for the World Cups. For the U.S.-based racers, the lone presence of Peeters, the silver medalist at the 2012 cyclocross world championships, gave Rochester an international feel and added an element of the unknown. Peeters has rarely raced in the U.S. without a whole field of Belgians alongside.
Impressive performances came from 19-year-old Spencer Petrov of Aspire Racing, who scored fourth-place finishes both Saturday and Sunday, and Kerry Werner of Kona Factory Racing, who won Sunday's UCI C2 race. Werner separated himself from the field with a dominant attack at a lap and a half to go.
In the women's field, Aspire Racing's Ellen Noble controlled the race on day one of Rochester Cyclocross, riding comfortably at the front of the race with Canadian Maghalie Rochette of Clif Pro Team. The duo worked hard to hold off Cannondale-Cyclocross World teammates Kaitie Keough (formerly Antonneau) and Emma White.
After swapping the lead throughout the race, Noble proved the smoothest rider technically, creating a separation to Rochette with roughly a lap to go, and taking her first UCI C1 win.
On day two at Rochester, Keough won the women's elite race, with Rochette again in second. Noble, who didn't race many two-day weekends in 2016, faded to eighth place.
Keough, after a summer spent racing less than she traditionally has, seemed comfortable and confident in winning. Keough's consistency will likely make her a force in the U.S. Cyclocross Cup overall. While Rochette, who was prevented from taking Keough to a sprint finish by a minor mechanical on the last lap, will soon be vying for the top of the podium as well.
With two UCI World Cup races looming over the next two weekends, as well as the UCI C1 Clif Bar Cross Vegas, many racers may have taken a more conservative approach to the opening weekend of U.S. cross—not willing to risk injury, or aiming come into the weekend on top form. However, what we saw Rochester bodes well for an exciting 2017 season.
— by Molly Hurford