Cross Is Here: What To Expect In Rochester
Cross Is Here: What To Expect In Rochester
The Rochester Cyclocross is the U.S. cyclocross season opener and a UCI C1, held in Rochester, New York.
Sep 7, 2017
by Ian Dille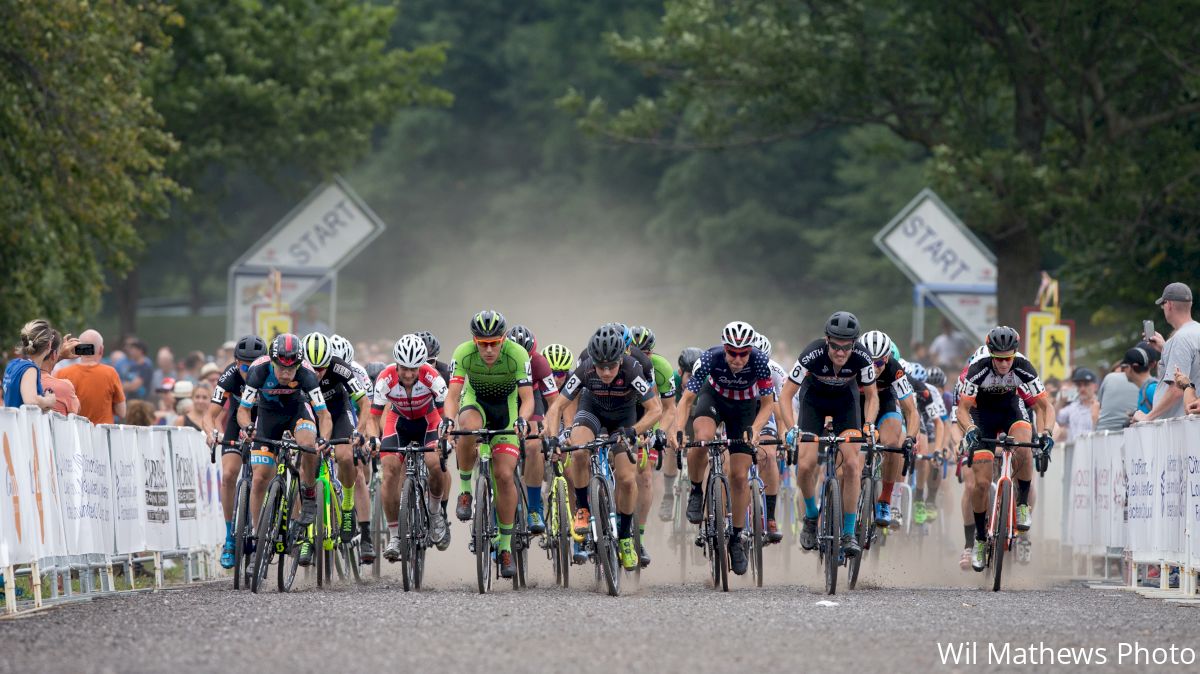 By Molly Hurford
The elite men's and women's U.S. cyclocross season kicks-off on September 9 and 10 with the UCI C1 Rochester Cyclocross in New York. Watch live on flocycling.tv beginning at 11:30 AM ET, with the Elite Women racing at 2:20 PM ET and the Elite Men racing at 4 PM ET.
The Conditions
Historically, the Rochester Cyclocross race has proved incredibly hot. Last year, Quebec-based racer Maghalie Rochette finished on the podium but immediately collapsed with heat stroke -- an incident that impacted her entire season.
In other years, the UCI race has served as both the season opener for U.S. cyclocross and one of the most controversial races of the season. Hot temperatures led to hot heads as UCI officials battled with racers about the legalities of bottle hand-ups in the pit area, and a "dousing zone" where riders could get hosed down.
However, in 2018 the course at Genesee Valley Park might provide a different narrative: three days of rain are predicted leading up to race day. Saturday's UCI C1 event might offer unprecedented amounts of mud. Predicted temperatures may fall nearly 40 degrees lower than in past years, with highs in the upper 60s during both days of racing in Rochester, and lows in the 40s.
Whether those predictions will hold true is, of course, questionable. But riders should be packing gear for cold, rain, and mud -- as well as hot, dusty, and sunny conditions.

The Course
The Rochester course has changed drastically from last year, completely shifting venues from the well-known Ellison Park area to the nearby Genesee Valley Park. The new location offers plenty of family-friendly amenities and a bit more downtown access, plus more challenging terrain for the racers.
Promoter Scott Page said the new course will offer an off-camber section in the woods -- where riders must perform a balancing act on a thin piece of hillside trail, with consequences for those that can't hold their line.
"It's steep and rough terrain that should be technically challenging," Page said of the course element.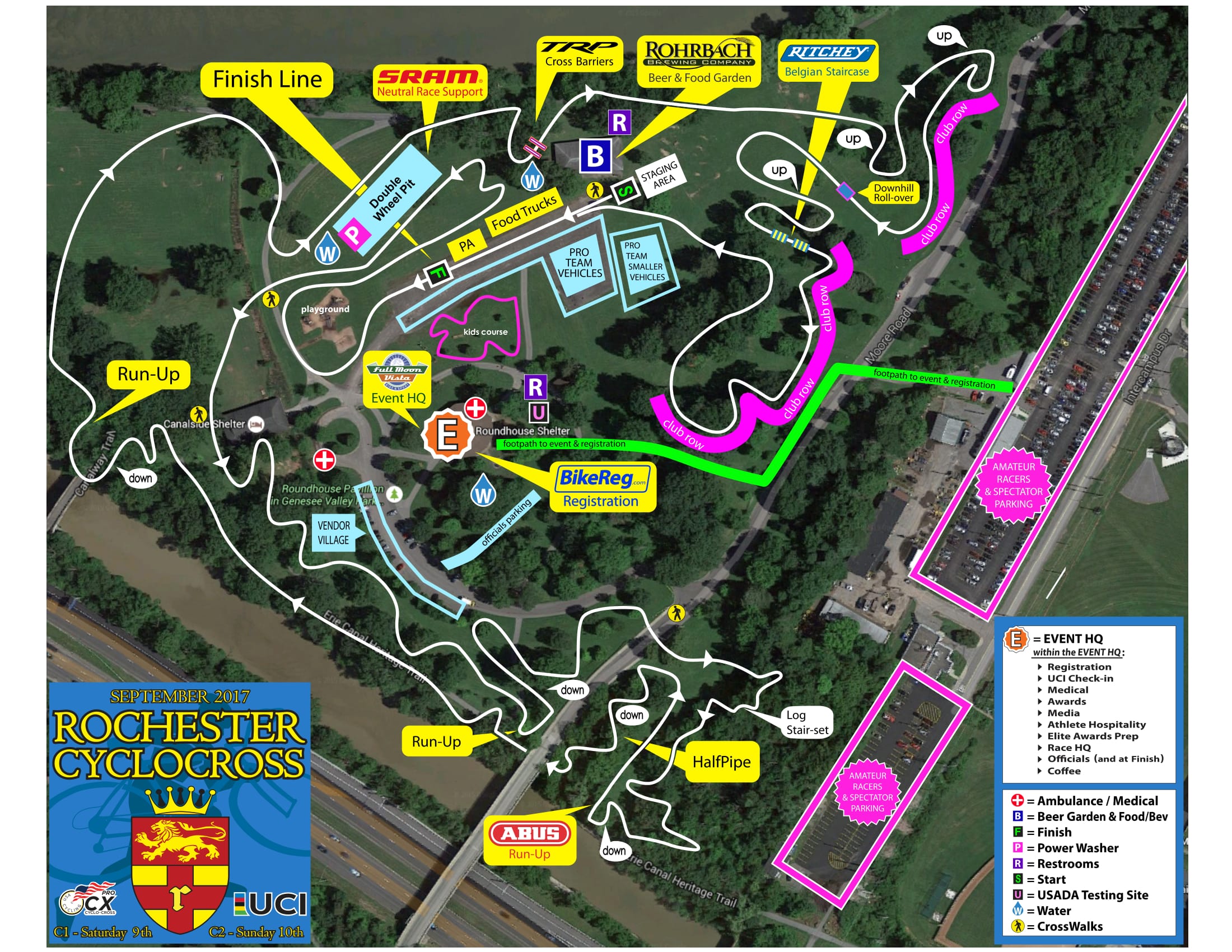 Another new and highly technical off-camber section features small hills, rough ground, and plenty of tough roots, followed by a run-down and then run-up to the canal. That's right: the terrain is so tough that there's actually a run-down, rather than the traditional run-up.
Look for some of the top riders to try and figure out a way to coast down the section instead of running.
Not every run-up in Rochester may require a dismount. A course change at the first run-up makes it possible for some riders to ride the steep section.
"This was a great recommendation from Curtis White," Page added. White, a native of New York state, has performed well in Rochester. He placed sixth on day one in 2016, and will be aiming for a podium finish this year.
Lastly, look for a change in the north section of the park -- past the barriers -- which Page intends to use to get riders into the hillside quicker, compared to the 2016 course which featured a straight, flat, and very long section.
The Competitors
In 2016 several categories finished in sprints, including a race to the line in the Elite Men's race between Jeremy Powers and Stephen Hyde. Cyclocross super-fans will certainly hope for that kind of battle again. The two competitors remain one of Rochester's most compelling storylines. After losing his national title to Hyde in 2016, will Powers be back in top form heading into the 2017 season? Can Hyde cement himself as the new king of U.S. cross? We'll see on Saturday.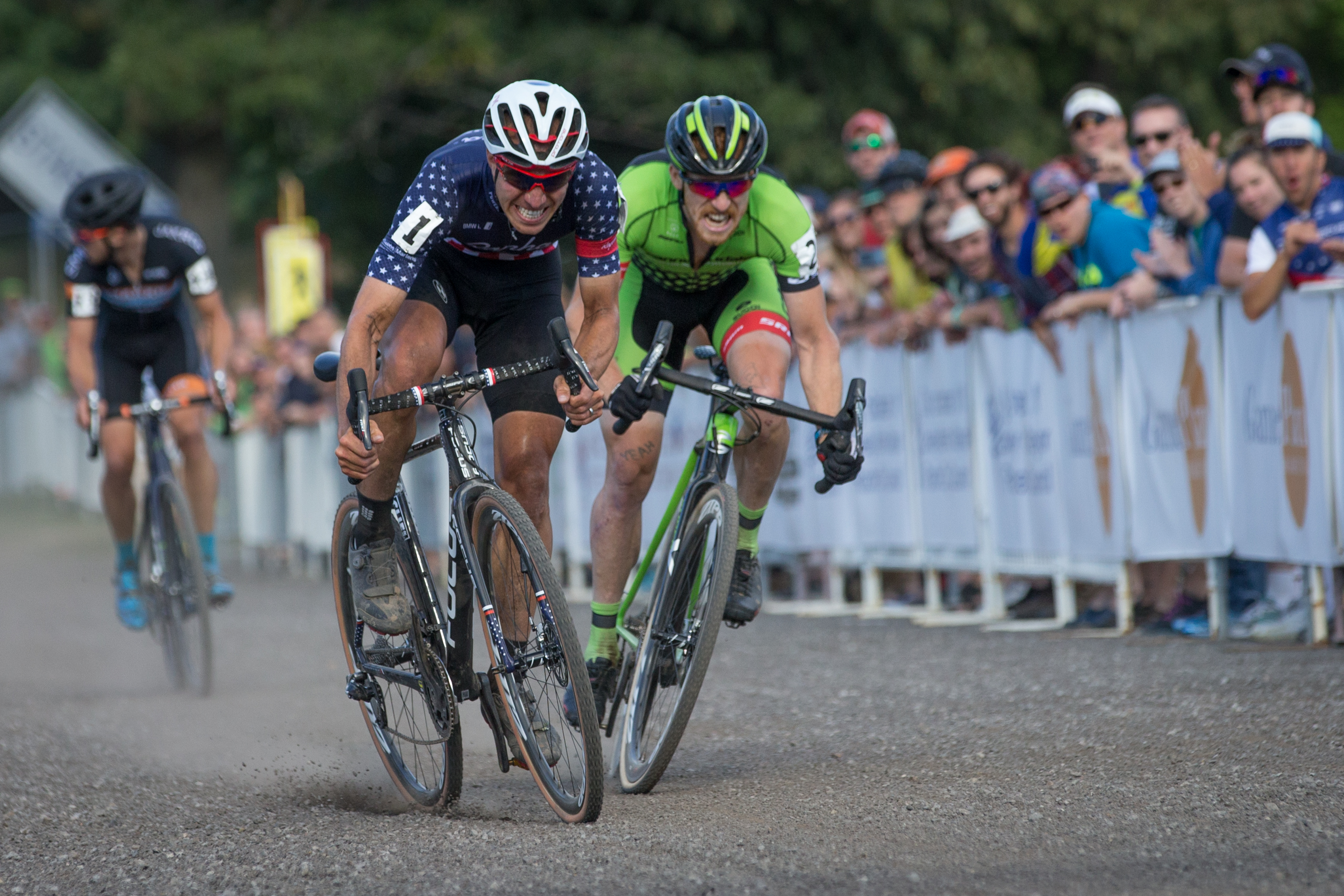 On the women's side, Ellen Noble is arguably the one to watch. After ending her season with a silver medal at the under-23 world championships, she's become a major force in the race scene. However, she doesn't have many UCI wins under her belt yet. But she'll have competition: Curtis' sister Emma White is one of her top competitors and will also be racing hard after a solid road season. Caroline Mani has also won at Rochester in the past, and Maghalie Rochelle will be thrilled with the cooler conditions.
Due to the Rochester arriving so early in the season, the race presents a challenge and a tough choice for many elite racers, especially with the Iowa and Wisconsin World Cup races (Jingle Cross and the Trek CX Cup, respectively) coming just a week later.
Racers will want to use Rochester as a tune-up event, but will also not want to risk peaking too early in the season and falling into a slump later. Consistency will prove particularly important this year, since the USA Cycling Pro CX series features four races in October and November (a mini-series known as the U.S. Cup-CX) with an attached $10,000 prize purse for the overall. Even competitors without European racing aspirations or late-season national championship hopes will be trying to avoid a mid-season burnout in hopes of vying for the overall title in the U.S. Cup.
Most cyclocross racers will also be coming off some form of summer competition -- either road or mountain bike -- without much, if any, down time before Rochester rolls around. Expect a great show in Rochester, but also expect surprises as the U.S. cyclocross season unfolds.
Join The Conversation On Social
Follow us on Twitter:
@FloCyclingtv
Follow us on Instagram:
@flocycling
Follow us on Facebook:
@FloCyclingtv

Follow us on
YouTube
FloCycling's hottest content, delivered to your inbox
Don't miss breaking news, feature stories, event updates, and more. Sign up for the FloCycling mailing list today.