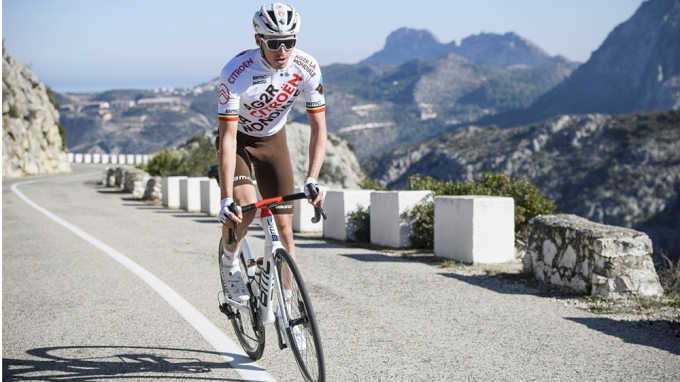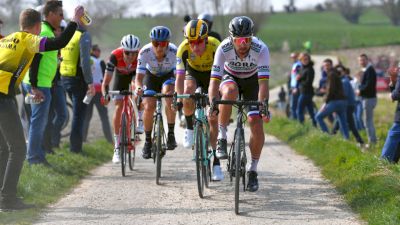 Discover The Gravel Plugstreets Of Gent-Wevelgem And The Wartime History They Commemorate
Mar 18, 2021
Added in 2017, the narrow and twisting gravel tracks known as "Plugstreets" have become defining features of Gent-Wevelgem. The pros say these technical roads with World War I significance belong in the race.
Gent-Wevelgem is a race that serves both as a celebratory Belgian classic and as a sobering reminder of past atrocities. As the race traverses the Flanders Fields, numerous memorials line the roads and hillsides of the region, commemorating the hundreds of thousands of Allied Troops who lost their lives on the same fields a century ago.
Coined by British soldiers, "Plugstreet" is a nickname derived from the nearby village of Ploegsteert. These gravel sectors are a relatively new addition to the race, and each one brings its share of wartime history.
Hill 63
The Hill 63 Plugstreet is named for its altitude, 63 meters above sea level. Allied troops used Hill 63 as a vantage point to spot German troops in their trenches.
Christmas Truce
On Christmas Eve in 1914, German and Allied troops put down their weapons across the Flanders Fields in a famous cease-fire. The Christmas Truce Plugstreet commemorates this event by taking the peloton past a field on which German and Allied troops met for a game of soccer that Christmas day.
The Catacombs
The Catacombs is the third and final Plugstreet. It is named for the catacombs dug by Australian and New Zealand troops under Hill 63. Tunneling was both an offensive and defensive tactic in the Flanders Fields. The catacombs served as underground troop accommodations, while mining expertise were also employed to create a sprawling network of death-defying tunnels under enemy lines.