The 2022 Sea Otter Classic - MTB XC is the first event of the Life Time Grand Prix presented by Mazda and will feature men and women competing in the Fuego 80k race live on FloBikes.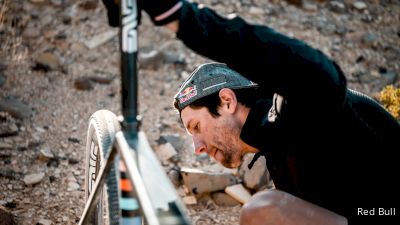 Meet Colin Strickland, Consummate Tinkerer, UNBOUND Gravel Winner And 2022 Life Time Grand Prix Contender
Apr 3, 2022
Colin Strickland, winner of the 2019 UNBOUND Gravel is a contender for this year's Life Time Grand Prix, but riding bikes is not all he's up to in Texas.
A lifelong tinker and shade tree mechanic, Strickland shares his journey from building bikes for friends in college, to launching a Spartan Trailer restoration business in Lockhart, Texas.
Get to know the fast moving Colin Strickland ahead of his debut at the Sea Otter Classic mountain bike race.