The 2019 DVV Trofee VIO Flandriencross race in Hamme, Belgium is the second race in the eight race DVV Trofee series.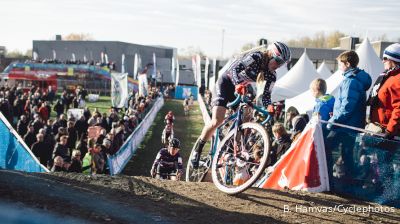 2019 World Cup Tabor & Flandriencross Preview
Nov 14, 2019
We take a look at the overall standings in the UCI Cyclocross World Cup, heading into the fourth round of the series in Tabor, Czech Republic. Plus, the Flandriencross course is one of Michael's favorite venues, in part due to the violence it sometimes inspires between racers.