FloBikes is your home for the entire 2021-2022 UCI Cyclocross World Cup series in the United States and Canada, live and on demand.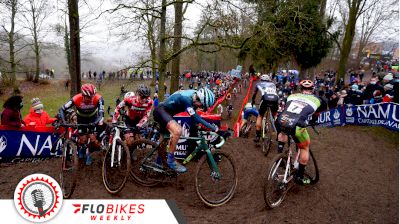 Penultimate UCI Cyclocross World Cup Is Upcoming To Flamanville, France This Weekend
Jan 12, 2022
Jessica Alexander and Michael Sheehan discuss the next-to-last UCI Cyclocross World Cup to occur in Flamanville, France this upcoming weekend. The two also share a video in which Simon Clarke talks about how has overcome his previous breathing issues.