From race predictions to course breakdowns to behind-the-scenes previews, find out what is coming down the road at the 2021 UCI Road World Championships.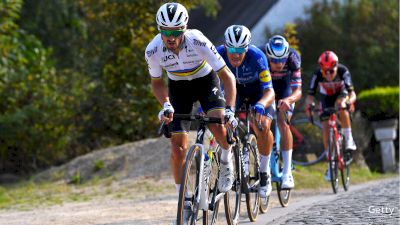 Preview: With Steep, Cobbled Climbs, The Flanders Circuit Will Be The Crux Of The 2021 UCI Road World Championships
Sep 24, 2021
Join Michael on the Flanders Circuit, a 32-kilometer circuit which features some of the most challenging terrain of the 2021 UCI Road World Championships.
The Flanders Circuit is only featured in the U23 men's road race, as well as the elite men's and women's. The circuit is defined by five climbs, the Smeysberg, the Moskesstraat, the S-Bocht Overijse - Taymansstraat, the Bekestraat and the Veeweidestraat.
The Moskesstraat and the Bekestraat are both rough, cobbled climbs which are sure to do damage in the road races, as well as add a quintessential Flandrien flavor to the competition.