Create a free account to unlock this article!
Get Started
Already a subscriber? Log In
Last Thursday, the mood at Austin's renowned weekly bike race, the Driveway Series, was jovial and upbeat. The first race of the season is always that way, and I was in the midst of it.
In the post-race twilight, we drank beer and cider, caught up with old friends, and rode our endorphin high until it was time to turn on our bike lights and pedal home.
Much of the talk, of course, was about the looming coronavirus contagion, which had officially been named a pandemic earlier in the week, but had yet to officially hit Austin.
By 3 a.m. the next morning, the party officially ended—for the foreseeable future. I awoke to an email stating Austin schools had been closed following the confirmation of two coronavirus infections in our community.
The government restrictions that led to the postponement of beloved European races like Strade Bianche, Milano-Sanremo and the Flanders Classics soon became a reality at home. The Texas governor banned gatherings of 10 or more people and ordered restaurants and bars closed. USA Cycling subsequently suspended all event permits.
The limitations came with good reason. The more quickly and effectively we contain the spread of the coronavirus, the sooner we will all be back to the things we love and enjoy.
For those of us at FloBikes, and those who subscribe to this platform, that includes indulging ourselves with live broadcasts and on-site coverage of the world's best bike races.
So, in the absence of live bike racing, what do we do?
At FloBikes, in this season of uncertainty, a period we're calling the "odd season" (get it?), we have a plan. We have unending hours of footage featuring the sport's biggest stars—from Chris Froome's stunning attack on the Finestre in the 2018 Giro d'Italia, to Mathieu van der Poel's magical come-from-behind victory in last year's Amstel Gold Race—and, we have access (virtually, at least) to pro racers and cycling experts from around the globe.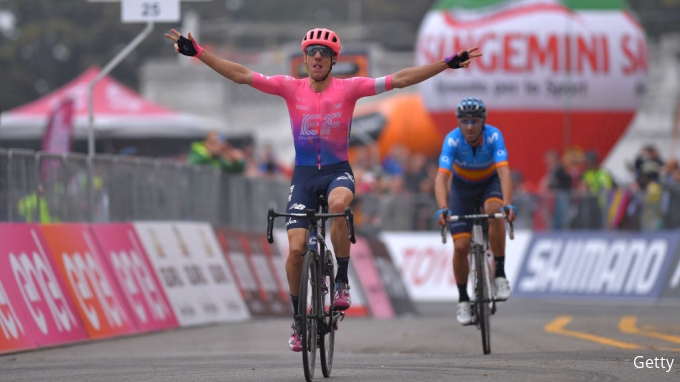 We will be hard at work resurfacing archived races and rebroadcasting them live, along with juicy highlights from the very best moments of the last few years.
We will be on video calls with WorldTour pros to learn how they're weathering this strange time in sport. But more importantly, to talk about bike racing—the thing that brings us together. FloBikes subscribers will hear and see cycling's best classics riders, mountain climbers, time trialists and sprinters, breaking down the races we watched them win on FloBikes.
Our hometown hero, Lawson Craddock, will provide weekly updates, and the current kings of gravel, Colin Strickland and Payson McElveen, will offer training, technique and inspiration.
Intrigued by bikepacking? We will escape to the woods for a multi-part video series with the world's foremost luxury cyclo-tourist and Instagram celebrity UltraRomance.
And of course, FloBikes' weekly show, Ian & Friends, will continue as planned—airing every Wednesday afternoon. We'll explore a different theme each week, from the cobblestone races for the hard-men of cycling, to the most iconic climbs of the grand tours and classics.
We're excited about the next few weeks (okay, maybe months) of cycling coverage on FloBikes. Sure, we wish we were covering the Tour of Flanders or the Giro d'Italia, as we'd planned. But in this time of difficulty, we'll aim to entertain and provide an escape within the sport we all love.
Thanks for joining us.