2019 US CX Nationals Rankings, Photos & More
Stephen Hyde's 4 Part Plan To Rebuild American Cross
Stephen Hyde's 4 Part Plan To Rebuild American Cross
Is American cyclocross broken? At the very least, it's fractured, according to three-time National Champion Stephen Hyde.
Dec 11, 2019
by Molly Hurford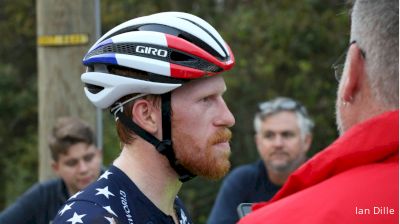 Unlock this video, live events, and more with a subscription!
Get Started
Already a subscriber? Log In
Unlock this article, live events, and more with a subscription!
Get Started
Already a subscriber? Log In
Is American cyclocross broken?
At the very least, it's fractured, according to three-time National Champion Stephen Hyde. In mid-October, Hyde took Twitter and vented about the state of the domestic cyclocross scene.
The US hosts dozens of UCI-level cyclocross races, but racers struggle to find meaningful compe-tition. With no cohesive series or discernable momentum at the highest level, he wondered why the US deserved to host the 2022 UCI World Championships in Fayetteville, Arkansas.
Hyde's impetuous Tweeting sparked a spirited online dialogue about how to re-invigorate domestic racing at the highest level.
We caught up with Hyde after a long drive from New England to a warmer climate to train before Nationals. Sitting outside the house in Florida where he grew up, Hyde details the peacocks mean-dering in the yard and the chickens being chased by his dog. He says his dog has never seen a pea-cock and seems upset by them.
Hyde contemplates the issues facing domestic cyclocross, and he admits that he doesn't have all the answers. But he's willing to talk about what the hell is wrong with US cyclocross, and how he thinks it could flourish. We dive in.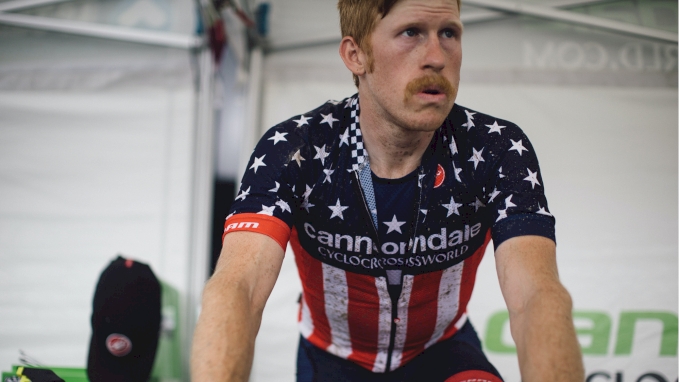 Cyclocross's Current State of Affairs
First of all, Hyde wants me to know that cyclocross itself isn't broken: In some ways, looking at the American participation-based model, it's thriving. "We know what worked in the past; we knew what drove participation and interest," he says. "We have younger riders getting into it, we have more grassroots growth. Interest in cyclocross is still a thing and it's still growing."
However, from the elite perspective, there are a lot of problems when it comes to making a career out of racing cross. How US races compare to Europeans, how to keep riders stateside, and how racers, team directors, race promoters and cycling media can eke out a profit from the sport.
"Narrowing the problem down to one main issue is tough," he says. "I don't know how we got here. Right now, there's no race calendar, dwindling races, dwindling prestige of races, losing rid-ers, losing sponsors, losing money, losing teams—I don't know how we ended up here. "
While cyclocross has been a mainstay in Europe for decades, it's relatively new to the US: races have been running since 1963, but it wasn't until the nineties that the sport really began to see growth, reaching its arguable zenith for the elite racers in the late aughts.
"Cyclocross grew over the eight or nine years when the USGP and the Superprestige series were growing," Hyde explains. "People would go to races because they were events, because the event was something you wanted to come and witness what was happening."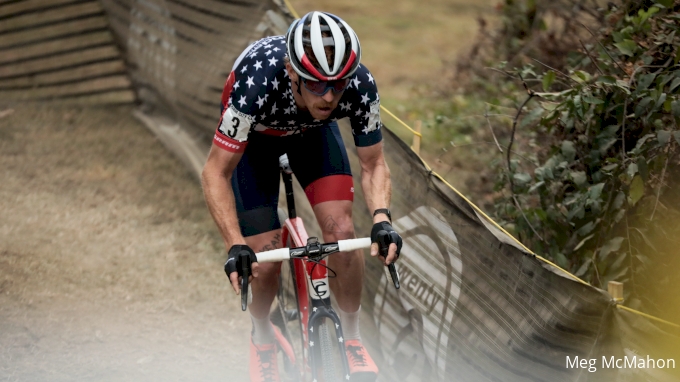 How It Broke
In the heydays of cyclocross, Hyde believes that racers didn't go to a race for the points, they went for the prestige.
"You went to New England or the Northwest or the Mid-Atlantic to get money as a racer, or as a spectator, to watch these huge battles with McCormack and other racers, ones we still talk about. I missed most of those years—I never rode in a USGP, but I know about the series."
But then, things changed. As elite riders wanted to thrive in Europe, UCI points suddenly meant more than the race's prestige. "The only thing that mattered was the UCI points that were available, and how a rider could get them," Hyde says. "At some point, it became important to chase those points. The UCI got more involved and it became more of a standard of quality, depending which level of event you had, if you had a C1 or C2. Somewhere along the way, that became a standard, versus if a race was cool. That's when the problems started."
"Restrictions from the UCI started changing things, USA Cycling had to figure that out, promoters had to make the decision to change races to fit those models," Hyde says. But that wasn't entirely a bad thing. "It meant you have to have a certain amount of prize money, a certain type of course, it creates a standard, a template for putting on a quality event," he adds.
Sponsors, on the other hand, don't necessarily care how the points will affect a rider's start posi-tion in Europe. Most sponsors in the US are small, domestic companies that would likely prefer that their riders stay local. (Note: This is true of Belgian and European cyclocross sponsors, as well. For example, the sponsor of World Cup leader Eli Iserbyt is Pauwels-Sauzen, a Belgian con-diment company.) Promoters are also less enthused about riders leaving their races in favor of Bel-gium, but they're caught in the cycle of needing UCI points on the line to draw a crowd.
"Promoters are just trying to figure out how to make all of this work together, and I have so much respect for them," says Hyde.
"Suddenly, the European racing became the be-all, end-all, possibly because now we had such an emphasis on the UCI points, and US races stopped mattering as much. All of a sudden, US races feel like they're on the backburner, like they're prep for going to Europe."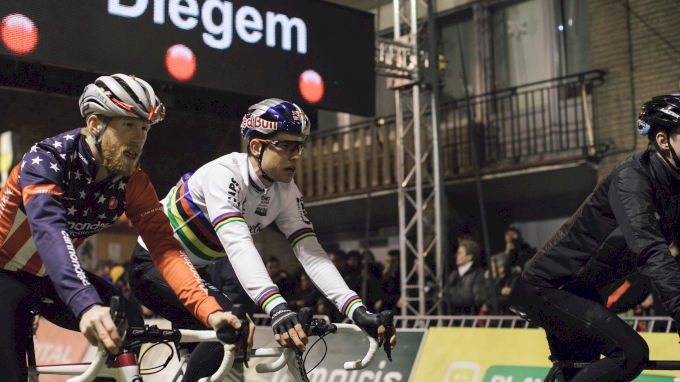 Hyde is as guilty as any pro of chasing European results: "That's what I felt when I got into cy-clocross—getting to Europe was the end-goal. I came to cyclocross at a time when Jeremy Powers was getting top-10s in the World Cup, skipping races in the US. Katie Compton was skipping big races to go over to Europe several times a year. The cost involved in chasing that sets a whole new standard for what a 'pro US cyclocross racer' looks like. The intention as an elite shifted from be-ing super successful in the US to being successful in Europe."
Hyde's original bone of contention in the 2019 season was the lack of unification among races: In a weekend, there could be two UCI races in the US, one in Canada, and two more races happening in Europe with American riders in attendance.
"You spread out the points and you have all these riders splitting up, and that increases the pool of riders with UCI points," Hyde explains. Sounds good, right? Not entirely. "It dilutes the competi-tion, with so many options to go places for easy points. I've done it, everyone has done it. You go to a C2 where you know you can get points—that wasn't always an option and now it's easy. Of course you would do that versus going to where the harder racing is."
Choosing the easy road to points makes for better start positions, but it doesn't make for stronger racers. "Europe is the ultimate goal and we want to be prepared, but we also are looking around for points, and suddenly, we're no longer racing each other. We're chasing points, not competition, and we're getting worse as a collective," Hyde says.
"That is a glaring problem for how US cyclocross is structured now. US cyclocrossers no longer have something to chase other than UCI points. There was a weekend this year where you could go to three or four UCI races in the US in a single weekend. That's how the system broke."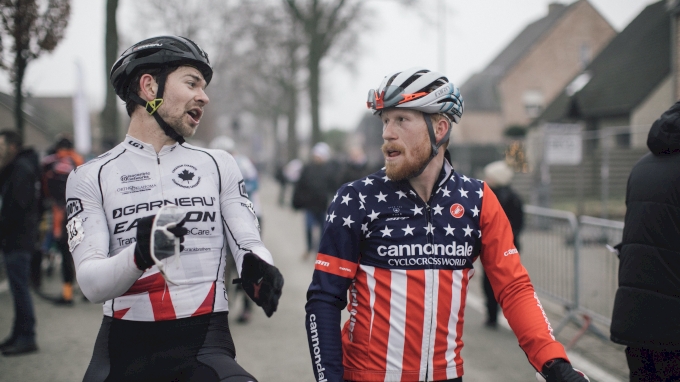 The Plan To Save Pro Cyclocross
Part 1 – Create a Narrative: Cyclocross is only going to be great again if we can harness the power of storytelling, from media, racers and fans.
"How do you explain that and who do you explain it to? And worse, who's going to care? That's what we have to look at right now," says Hyde.
"People care about cyclocross in Europe, and one of the main reason is that they've created so many stories. They've created huge races, they've made it prestigious. They've made huge rivalries and talked trash and created competition and that works."
"You have to have the competition and the stories, but you have to have a big series to use as a ve-hicle to tell the story, to show people why it's cool. Right now, I have to tell the story myself, even to explain what I'm doing to relatives!"
In the US, that story is missing. The US Cup in 2016 almost kick-started it again, but without the series continuing into the next year, it put US cross back at square one. "That series brought people into the sport, like the USGPs did," Hyde recalls. "We don't have that anymore. We have nothing in the US to watch. No cohesive story to tell. It seems fractured."
Part 2 – Unify Around a Series: "The current structure isn't working for us. Having the World Cups in the US has been great, it adds prestige and gave racers some drive to want to race the World Cups," says Hyde. "But that isn't all we should be gathering for."
"Three years ago, when Ryan Trebon brought the US Cup with an impressive overall prize purse, it gave us something big to shoot for. The four weekend series was amazing, and honestly, it had a great paycheck for the winner. Having a $12,000 carrot in front of you—that's a lot."
"I did A LOT to chase that. It was tight racing. Tobin Ortenblad was leading the series for a long time, I was doing everything I could to get that win, and it came down to the last two races. It was exciting, people watched it, and it made all of us fight a lot harder."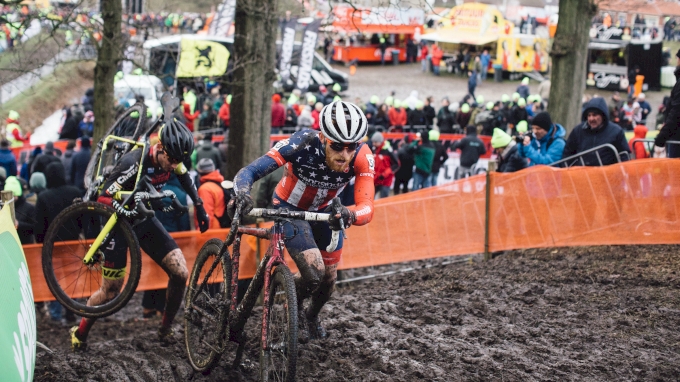 Part 3 – Build a Better Long-Term Series: Building a series is a long-term proposition, and Hyde be-lieves that everyone would need to agree to commit, from the UCI level to the individual riders. "The series would have to commit to riders, the riders would have to commit to the series. We have to start telling that story together. It can't just be a one-and-done, again."
Then, the series would need to stay in touch with its audience as it developed. "A series, in order to grow, is going to need input from riders, from teams. Something like having a board of directors of a series, one that involves riders and promoters, I think that's ideal," Hyde adds. "That's how you can come to a unity that works for everyone. It shouldn't be racers versus promoters."
And with a series comes a need to pull in fans—not just other racers, actual cycling fans. We also need to structure races in a way that makes spectating easier and more fun for the amateurs who race earlier in the day. "We need to pull in people who want to watch and cheer and have fun, without needing to stick around to race. We need to stop relying on participants to be the only spec-tators for our elite races," Hyde says.
Part 4 – Cyclocross Can't Be Saved by a (Single) Hero: The problem that cycling has faced dozens of times in the US is that it leans on one single sponsor or person who comes in to 'save' it for a season, before it inevitably breaks again.
Hyde believes change needs to happen on a grander, more collective scale—with governing bodies, promoters, racers, media, sponsors and teams working together.
"Cycling keeps being referred to as a broken model, and people expect that there's going to be some white knight who comes in and picks up the tab for cycling and just saves it," he says.
"When that has happened, it ends up being a short-term fix. It'll have to be a collective commitment from a lot of parties. That's what I see, more than ever."
Hyde, as current national champion, isn't a hero who wants to save cycling singlehandedly—he knows he has a platform, but not one he alone can stand on. "I get asked a lot what I can be doing and what I am doing. I'll be honest, when I won my first National Championship, I had opinions but I didn't have a lot of information. I had never raced a series like the USGP. The US Cup changed my view on what it was like to be a cyclocross racer," he admits.
"Those experiences helped me have more fleshed out opinions now. But ultimately, being the Na-tional Champion just means that I won one race. And it does make me feel like I have a responsi-bility. I know I have a platform—I'm just not sure I have all the information I need."
"I don't know that I would have the answers. I'm trying to do some work where I can. But I'm not a politician, I'm a cyclist."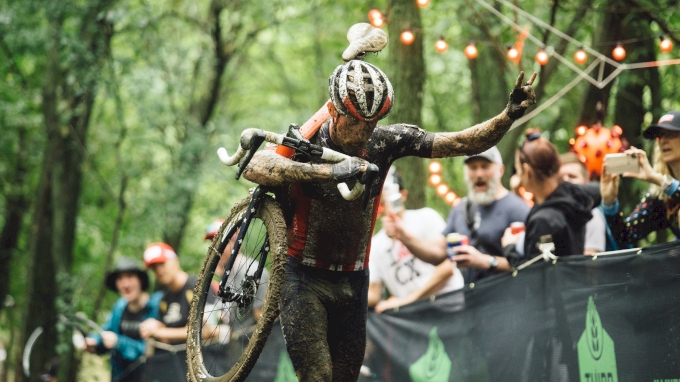 What's Next
"Very quickly, I think that a cohesive series will raise the competitive level, to get us preparing for Worlds coming to the US," Hyde says. "Right now, we're flailing. Top racers are going to Europe and staying there. Some people can do that, some can't."
It's easy to say, 'Just go do that, why aren't you in Europe?' But life is more complicated for most people. Right now, in the US we need the competition to rebuild."
He hints at change on the horizon, likely in the form of that series. Will it be perfect right away? Doubtful. But he's hopeful that it will eventually grow back—and maybe surpass—the glory days of cyclocross in the US. "I think something different is going to happen and I'm doing my best to foster something right now with the time I can put into it. There are people working behind the scenes towards that series concept," he says.
"Ideally, I would love an eight to ten race series in the US, featuring UCI races and a prize purse, with our best races, that brings our best racers together to really fight for something. To make the teams work towards something. To give us something to write home about."