Davison Sentenced To 10 Years In Ketterhagen Death
Davison Sentenced To 10 Years In Ketterhagen Death
Aaron Davison, 22, who struck and killed 19-year-old cyclist Tommy Ketterhagen, has been sentenced to 10 years for violating the terms of his probation.
Apr 19, 2019
by Kathryn Hunter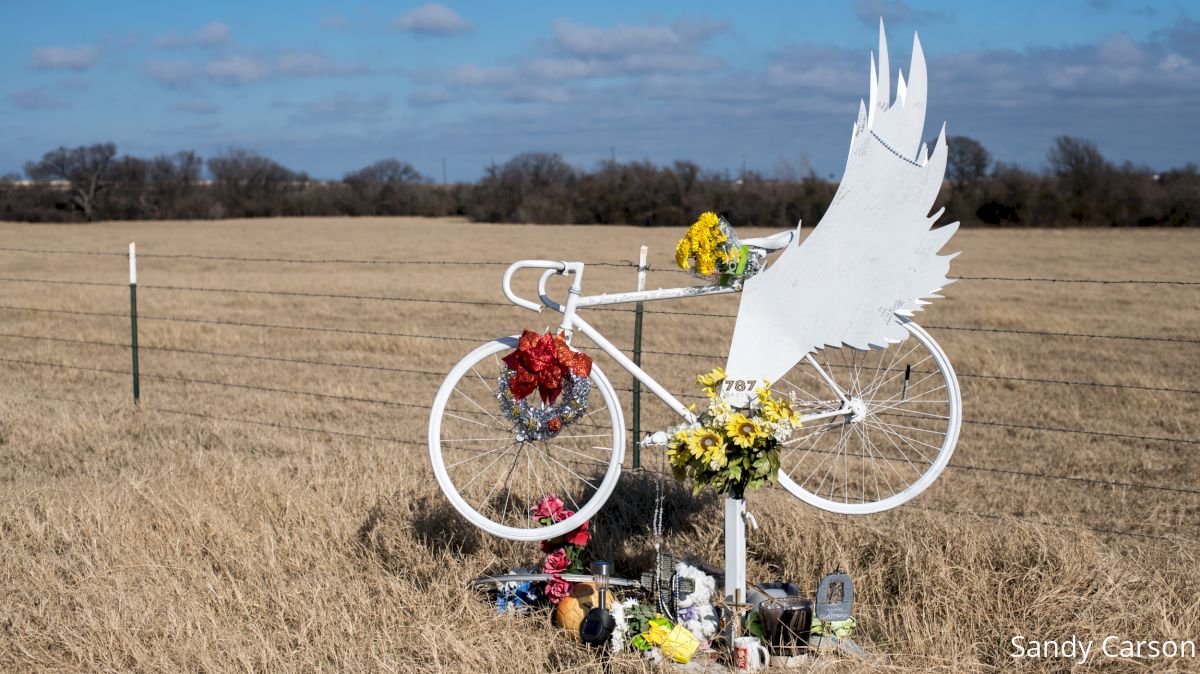 Aaron Davison, 22, who struck and killed 19-year-old cyclist Tommy Ketterhagen, has been sentenced to 10 years in state prison for violating the terms of his probation.
On January 23, 2017, Davison crossed into the shoulder of the oncoming lane at the 2300 block of Patriot Way in Georgetown, Texas, and hit Ketterhagen, who was riding a bicycle.
Davison and his passenger, Cody Crow, left the scene. Ketterhagen's mother and 11-year-old brother found his body at the roadside early the next morning, after a nightlong search.
Davison, whose lawyer contacted the Williamson County D.A. roughly 48 hours after Tommy's death, claimed not to have known he'd struck a person until he'd seen news reports.
Davison plead guilty to the charges of manslaughter and leaving the scene of an accident involving death on March 6, 2018. However, due to a rare legal loophole, Davison was released only 17 days after sentencing, and did not serve the two-year state prison sentence for manslaughter.
The sentence for accident involving death was 10 years of probation.
Davison's probation violations include purchasing alcohol, missing a mandatory drug test, testing positive for the use of a narcotic without a prescription (the amphetamine Vyvanse), not residing at the address he submitted to his probation officer, not completing two months of his required monthly community service hours, and not completing a driver's education course in-person, which was a special provision in his plea agreement.
Prosecutors, led by Williamson County assistant district attorney Dee McWilliams, declined a plea offer by the defense and asked that Davison serve the full 10-year sentence.
The hearing on April 18, which lasted approximately four hours, included photo exhibits of the crash scene and damaged vehicle, direct testimony from investigating officers and others, and recorded calls that Davison had made in jail (inmates are notified that conversations are recorded).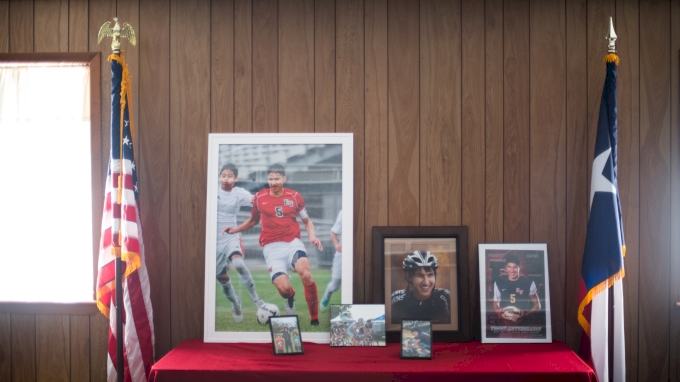 Photos of Tommy Ketterhagen at a bicycle race held in his memory.
In one recorded call to Crow on Feb. 9, three days after being arrested for violating his probation, Davison says, "Best case, I'm gone for a couple years probably, bro. Unless they just magically reinstate my probation, but I don't think so because of all the publicity."
Davison had provided his parents' address as his place of residence to probation officials, but the prosecution showed evidence that Davison was sharing an apartment with Crow.
At the hearing, Davison was no longer represented by former attorneys Joe Turner and Dan Gattis. His court-appointed attorneys described how Davison had met many of the other terms of his probation.
They called Davison's employer, the owner of an autobody shop, as a witness, and he described how Davison had changed "night and day" between periods of employment before and after the crash and was heading in a better direction.
In closing arguments, the defense argued that state prosecutors were being "disingenuous" for expressing outrage about details of the case that were available before the original plea deal was struck.
In his answer, McWilliams said, "Those were the facts. That's what a trial would have shown. That is what he signed up for."
McWilliams explained that Davison knew he would have to meet 100 percent of the requirements to avoid going to prison. "Being granted probation, the sentence he originally got, was a gift. It was a gift borne out of grace from the Ketterhagen family in that hope that he would do something with it, that his life would be profoundly changed the way that theirs were."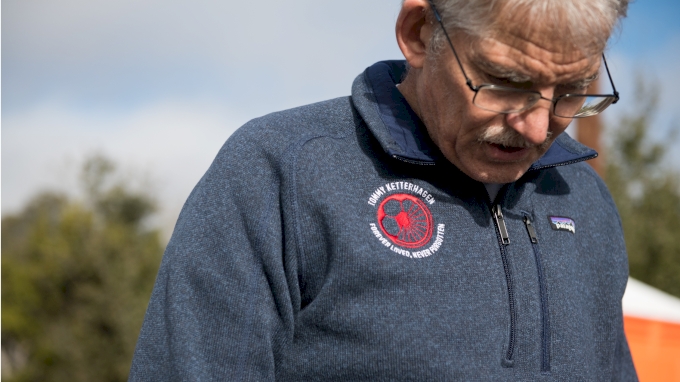 Tom Ketterhagen at the Tommy Ketterhagen Memorial Road Race.
As McWilliams spoke the last sentence of his closing argument, his voice wavered with emotion. "This case is now, like it always has been, about state exhibit No. 1." The photo exhibit, laid on the judge's bench, was of Ketterhagen's body at the crash scene.
Judge Rick Kennon of the 368th district court explained that he was taking into account the cumulative nature of the violations and the leniency of the original plea agreement in sentencing Davison to 10 years and notified him that he had the right to appeal the decision.
Tom Ketterhagen, Tommy's father, had tears in his eyes at the end of the hearing. The pictures of Tommy's body and the damaged truck were difficult to see, he said.
Tom Ketterhagen said he was upset when the defense had argued that by pleading guilty, Davison was "sparing" the family a trial. Tom said that they'd always wanted to go to trial, and said he was grateful to McWilliams for voicing that.
"Save them the anguish of a trial?" McWilliams had said. "They have the anguish of a dead son."
Representative Terry Wilson, District Attorney Shawn Dick, and Tommy's parents recently introduced bill HB-2772 to the Texas state legislature designed to close the legal loophole that allowed Davison to initially avoid prison time.
The civil case brought against Davison, Crow, and Davison's mother and stepfather is still ongoing.