Life After Aspire: Insiders Discuss The 2018-19 U.S. Cross Landscape
Life After Aspire: Insiders Discuss The 2018-19 U.S. Cross Landscape
With his personal career as a racer uncertain and Noble moving to Trek Factory Racing for the 2018-19 season, Powers decided not to continue with the team.
Mar 23, 2018
by Ian Dille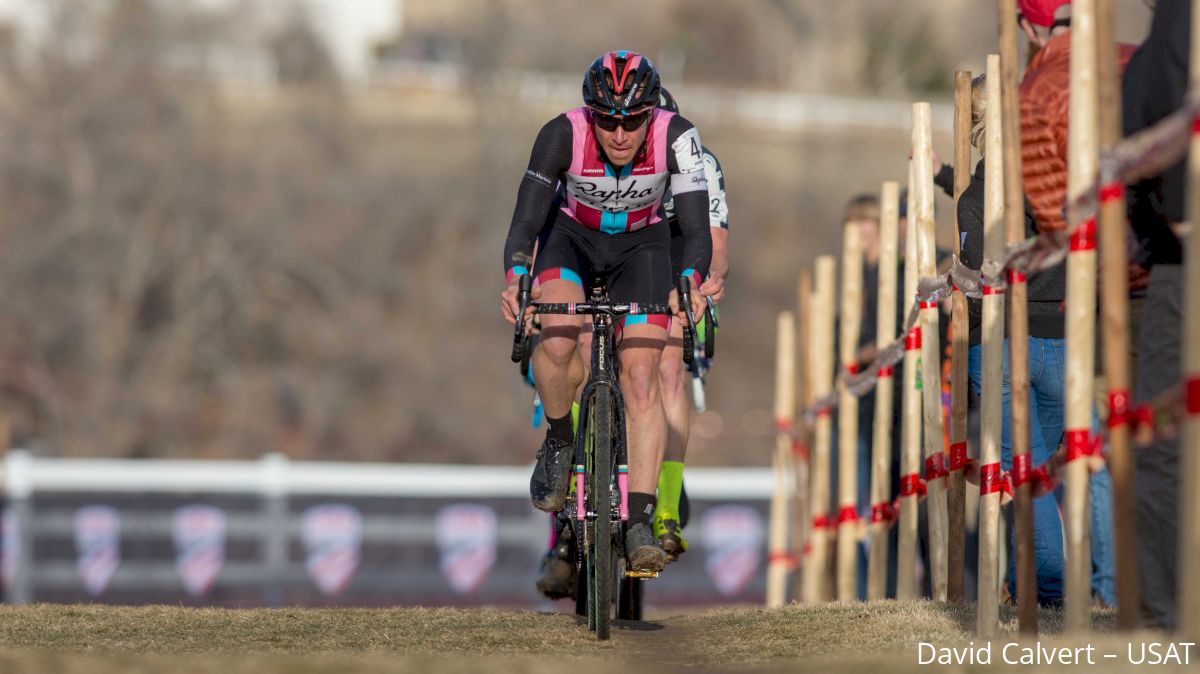 In 2018, Aspire Racing emerged as a powerhouse team in U.S. cross. The team was created by four-time national champion Jeremy Powers and bolstered by young American stars Ellen Noble and Spencer Petrov.
However, with his personal career as a racer uncertain and Noble moving to Trek Factory Racing for the 2018-19 season, Powers decided not to continue with the team.
The news led cross insiders and fans alike to wonder: With Aspire gone, what does the American cyclocross look like next season?
As individual racers and entrepreneurs, the three former members of Aspire still have a bright future. But without the massive influence of Aspire Racing at major races—showcasing top brands like Rapha, Focus, and SRAM—the landscape for U.S. cross will be different.
We asked some of the top influencers in the sport what the future may hold for U.S. cross.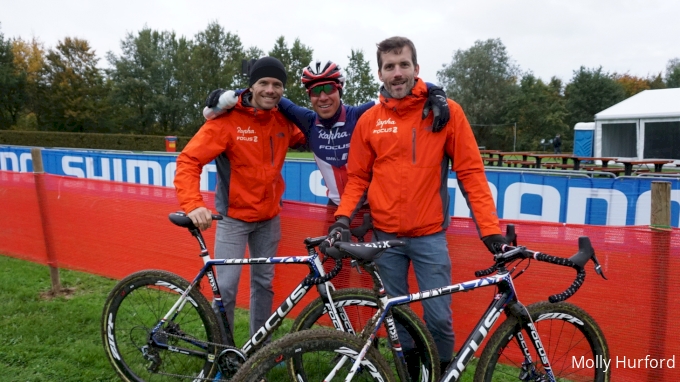 Brook Watts, Promoter Of RenoCross (Formerly CrossVegas)
Rapha is a hip and trendy brand that was embraced by the equally kookie cross community, so things like the Rapha coffee trailer were a great addition to CrossVegas. Thankfully we've got a hipster town with a cool coffee culture to head to in 2018 for RenoCross.
While Rapha racers came and went—think of guys like Chris Jones and Zach MacDonald—the face of Rapha will always be Jeremy Powers. That iconic jersey design with the pink stripes will be missed on the start grid.
Giving Ellen her opportunity to blossom will be the legacy of the team on the international level, while bringing excitement to every race they attended will be missed on the domestic scene.
As far as the landscape of the sport, I think industry support remains strong but it's expressed in multiple manners now: events, athletes, and demos. Not simply teams.
Brands will look for value, things like athletes that can race multiple disciplines, and deliver value off the race course with strong social media skills, etc.
Stu Thorne, Owner Of Cannondale-CyclocrossWorld.com
I've had the conversation where people are saying the big team model is going away now that Aspire is gone, and teams like Tobin's with one or two riders are the new model, and I think that's great. I'm glad to see those teams out there.
But for us, even when we go way, way back, we wanted multiple riders. That way, if one wasn't 100 percent, the other guy could crush it.
We were constantly battling it out internally, like with Tim Johnson and Jeremy when he was racing for us. We'd go race Barry Wicks and Ryan Trebon on Kona and we had the firepower.
When you have two top men and two top women on a team, your team's odds for getting results that weekend are pretty darn good. A team with one rider, the numbers can't be as good or as steady. For us right now, we have another two years with most of our sponsors, and we're excited to continue our program for the next season.
My question is, what's the gain with the small programs that aren't around very long? If a team with one rider isn't performing well, how do you continue sponsorship?
As a sponsor, I want to see programs that can consistently deliver. Having a big program can create some financial stress, but I do think it's still doable in the U.S. That model is better. The bigger teams should be the way to go.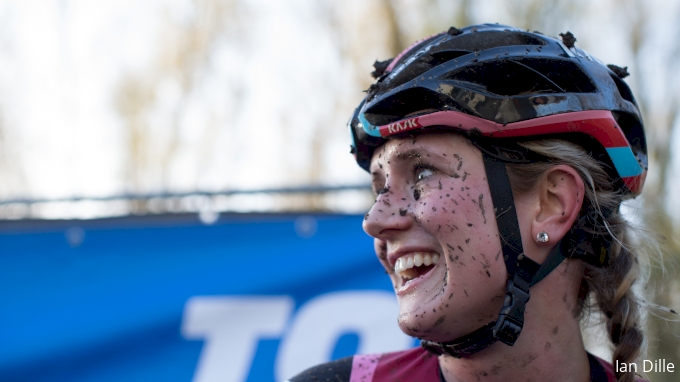 Ellen Noble, Former Aspire Racing Team Member
It's disappointing and saddening to see the Aspire team come to an end. I think it's a sign that the model for success in our sport is changing and shifting. To lose that positive, fun, and professional team is a big loss for the sport, but I don't think that it's indicative of the direction of the sport. Rapha Focus has been a huge part of the sport, and has been at the forefront of where cyclocross has been in the U.S. Young kids have always—heh—aspired to race for that team, so it is sad to see it go, regardless of the direction the sport is going.
Chris McGovern, frame builder and manager and coach for Tobin Ortenblad:
We only went to the privateer model for Tobin as a necessity—when Cal Giant ceased to exist, Tobin had nothing, despite winning the under-23 national championship that season.
We didn't have a choice; we had to make our own program. And it's still like that: Great riders still can't get contracts because there is now only one big team. I think without Aspire, we'll see a lot more racers trying to do the privateer model because they don't have a choice, but I don't think a lot of them will be able to pull it off.
What people don't think about right away is that the privateer teams are still expensive, and each race is tough: you're booking plane tickets, finding housing, and you need a mechanic or someone in the pit—it's not just about getting the gear you need for the season; there's so much more than that.
To have that responsibility while also training and racing—and having race results matters because that payout may make or break the next week's budget—is a lot more pressure.
It needs to be an intense passion project, and I can see how racers would quit cyclocross to go to road racing where there are teams. I'm a little worried, to be honest.
Al Donahue, Head Coach Of JAM Fund
For U.S. cyclocross, it seems like there are teams stepping in to fill the void that Aspire left. But we do need more teams. The individual teams are okay, but it serves us to have the story of the big teams, the big setups at races.
Kids aren't going to minivans for autographs, but the big team setups add to the spectacle.
We need more people to create and run major teams. It may not look as big as Aspire did, but we need teams to make the sport look more professional. When everyone works out of minivans, it's hard for the sport to be seen as professional.
It's less festive, and that's a negative. The big sponsors that are still left, I worry, are going to wonder if they need to be investing.
Now, you're a fan of a rider, yes, but you should be able to be a fan of a whole team. You can't be a Red Sox fan in cycling! That would be the better model to shift to, where you could be rooting for a team throughout a season, not just single riders. That's the one way the sport will get bigger and healthier. So losing Aspire Racing in that role does hurt.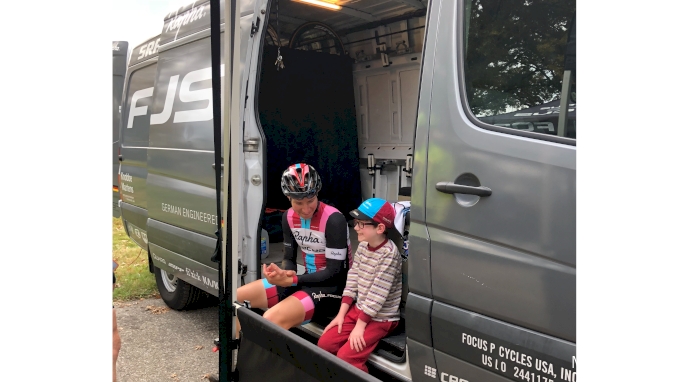 Jeremy Powers, Aspire Racing Owner And Operator
My big thing is that I'm sad that I wasn't able to find another sponsor to keep the ship afloat. That bothers me. That bums me out. But that's just me as an individual. I still believe that there is a really good model for having that big team and program.
A single-person program relies too much on one racer staying healthy and staying in the sport, and I think that for a lot of brands, a big team still makes more sense.
The model is valid.
Cyclocross is a good party and nothing is going to stop a good party from going on.
Aspire Racing suffered from unfortunate timing. I was a racer trying to make sponsorship decisions and have those big, long-term discussions while at the height of race season. We could have continued the team, but at one third of the budget, and that wasn't what I wanted. I have a certain expectation for what I want to earn—racing is very hard work, and you have to take a good look at that work and what you need and want.
What it means for the sport is that it isn't good news, but it doesn't mean that everyone has left, or that the sponsors that didn't stay with Aspire are out of the sport altogether.
We put a large amount of attention on our sponsors; we did good work for them. We put out a good product, and I am proud of it all.
It doesn't mean people aren't passionate about cyclocross. The sport can use some work, for sure, but 2017 was arguably the best year that we've seen in the history of the sport.
We had a series that paid out $15,000. We had a lot of different racers winning races; we had international successes by American racers, and we had professional riders actually able to make a living as racers.
The conclusions seem to be threefold. First, that while a big-team model is the preference for most, a privateer model seems to be developing. Second, Aspire Racing will be missed as a figurehead for the sport. And third, there are many, many question marks around the future of professional cyclocross in the U.S., unless more big-name sponsors step in and start really investing in the sport, not just individual riders.