What The New U.S. National Team Means For Cyclocrossers
What The New U.S. National Team Means For Cyclocrossers
USA Cycling announces new 51-member National Team including Compton, Hyde, Hecht, and White.
Jan 30, 2018
by Ian Dille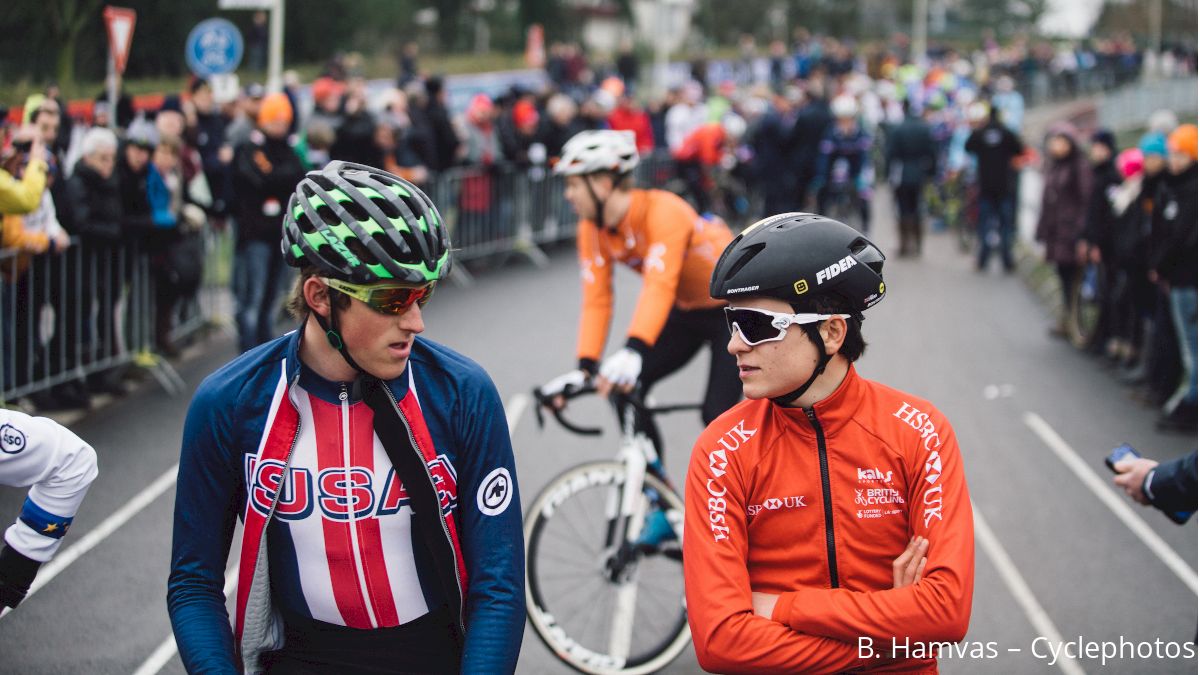 When USA Cycling announced the new 51-member national team in December, the cyclocross community was excited — U.S. cyclocross racers had finally been recognized on a national team alongside Olympic cycling disciplines.
But there were questions, too.
How many national team-spots would be allotted? And how would selection to the U.S. national team actually benefit American cyclocross racers?
Four members were named to the team based on their victories at the 2017 Pan American championships in mid-November.
The current U.S. national team is comprised of 14-time national champion and three-time Pan-American champion Katie Compton, two-time national and Pan-Am champion Stephen Hyde, and under-23 Pan-Am winners Gage Hecht and Emma White.
Following the 2018 National Championships in Reno, Nevada, no new riders were added. Compton, Hyde, and White all repeated, while new under-23 men's champion Christopher Blevins was already on the national team for his mountain biking results.
Objective Versus Subjective Selection
The new U.S. national team's "objective performance-based criteria" was arguably put in place to avoid potential conflicts of interest, and the seemingly inevitable issue, "If you let this rider on, why not this one?"
Scott Schnitzspahn, the vice president of Elite Athletics at USA Cycling, says that the qualifying criteria may be altered going forward — but will remain objective.
"This iteration of the team named athletes on a completely objective basis," he said. "There was no favoritism, there's no application that someone can do."
USA Cycling's Podium Program has been in place for the Olympic disciplines in the past, but this is the first time a similar structure has been added for cyclocross.
U.S. Cyclocross national team coach and director Geoff Proctor admits that he's hoping to revisit the qualifiers after the season. Potentially adding in results like World Cup or World Cup Overall rankings could shake up the team.
Right now, membership on the cyclocross national team relies solely on national and Pan-American championship titles, as well as world championship placement.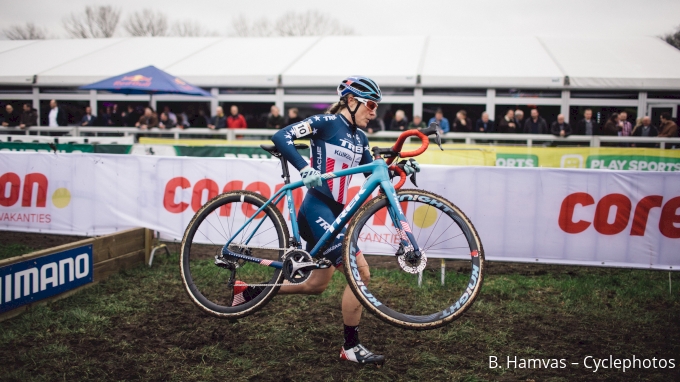 Federations With Benefits
Proctor admits that for cyclocross, this year is all about determining how best to serve the athletes. Because a national team like this hasn't previously existed for cyclocross, there's a learning curve when it comes to deciding how best to help the riders. In Sittard, where USAC has their base in the Netherlands, Proctor will be putting serious thought into how to improve the European program for the team's riders.
That might mean adding more gym access and fitness classes near the USAC residence hall; it might look like sports nutritionists, dietitians, physiotherapists, or masseuses working with the team. Or, it might be something like helping athletes pay for flights so that their teams have more cash to spend on things like mobile home rentals for race days.
"We'll be assessing this in the next few months," Proctor added.
On The Level
The USAC national team's support is designated at three levels — gold, silver, and bronze — based on an athlete's recent performance. Currently, all of the cyclocross team members are at the national team's "bronze level," which is based on national and Pan-Am titles, or a top-eight finish at worlds (top-five for under-23 women).
The silver level requires a top-five at worlds (top-three for under-23 women), and gold level can only be reached by securing a podium at worlds (or an under-23 women's win).
In recent years, only Ellen Noble would have qualified for silver status with her second-place finish in the under-23 women's 2017 World Championships. Before her, Katie Compton would have gone gold thanks to worlds podiums (most recently in 2013), and the only male rider who would have made gold status would be Jonathan Page, who scored the silver in 2007.
To be clear: getting to the top tier of the national team support is tough in cyclocross.
Bronze level means support to attend national team events like worlds, but not full funding. It also allows for access to testing resources at the USA Cycling headquarters as well as access to experts like nutritionists and sports psychologists.
(Schnitzspahn added that the cyclocross riders are not eligible for stipends because cyclocross isn't an Olympic sport and the money for the stipends comes from the IOC.)
"The goal is to create support all year-round for these athletes who previously only got support for specific events like world championships," Schnitzspahn said.
"Do they need a nutritionist, a physiologist, different equipment? It's not just one event; we're looking at how they develop in their career. We wanted that support year-round. And sometimes, there are racers like Emma White, who races and is on the national team for two disciplines, road, and cyclocross. So how can we help her?"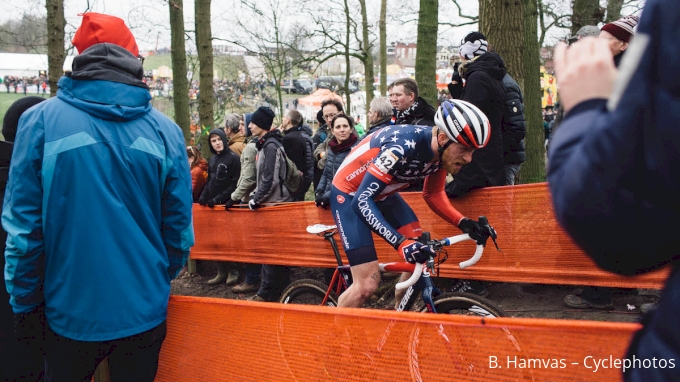 The Gage Hecht Affect
"I'm really excited to be a part of this program designed to support and create sustainability for the 'crossers coming out of the U.S.," Gage Hecht said. "It will be a huge help in accomplishing my goals as an athlete representing this country. I'm definitely excited about the possibility of the testing opportunities. The extra ease of travel will be a huge help as well.
"We want to look at the calendar and talk to each athlete to see what camps and races they have coming up, and also find out what resources each team member is lacking," Schnitzspahn added.
"Maybe he needs to stay and train out of our facility in Holland, maybe he needs some specific sports medicine help."
For some, Proctor said, help might come in the basic form of travel assistance. For others, that might be finding help with mastering technical skills or perfecting bike fit. The exact role that the national team will play is individualized for each athlete.
"It's customized to each athlete," Proctor said. "Teams are still going to be key, though. USA Cycling can add some support, but the U.S. currently lacks professional cyclocross teams that offer a high enough level of support and provide the gear someone needs in order for a racer to make it. They need a better setup on the domestic, team side. We need more of those highly supportive teams in addition to what USA Cycling can provide the riders on the national team."
The ultimate question remains: Can the national team actually help get riders onto the world championship podium? The potential is certainly there.
Given the right levels of support, Proctor believes that a rider like Hecht, who's broken into the top 15 at several under-23 world cups this year (most recently a twelfth at Hoogerheide), can potentially reach the podium in the next two years.
But we'll have to keep watching the team grow and develop in order to find out.
---
By Molly Hurford