Louisville Lookback: Goodbye U.S. Cup-CX, Hello Nationals
Louisville Lookback: Goodbye U.S. Cup-CX, Hello Nationals
The 2017 U.S. Cup-CX is officially over, and if fans and riders have their way the series will return next year.
Nov 8, 2017
by Ian Dille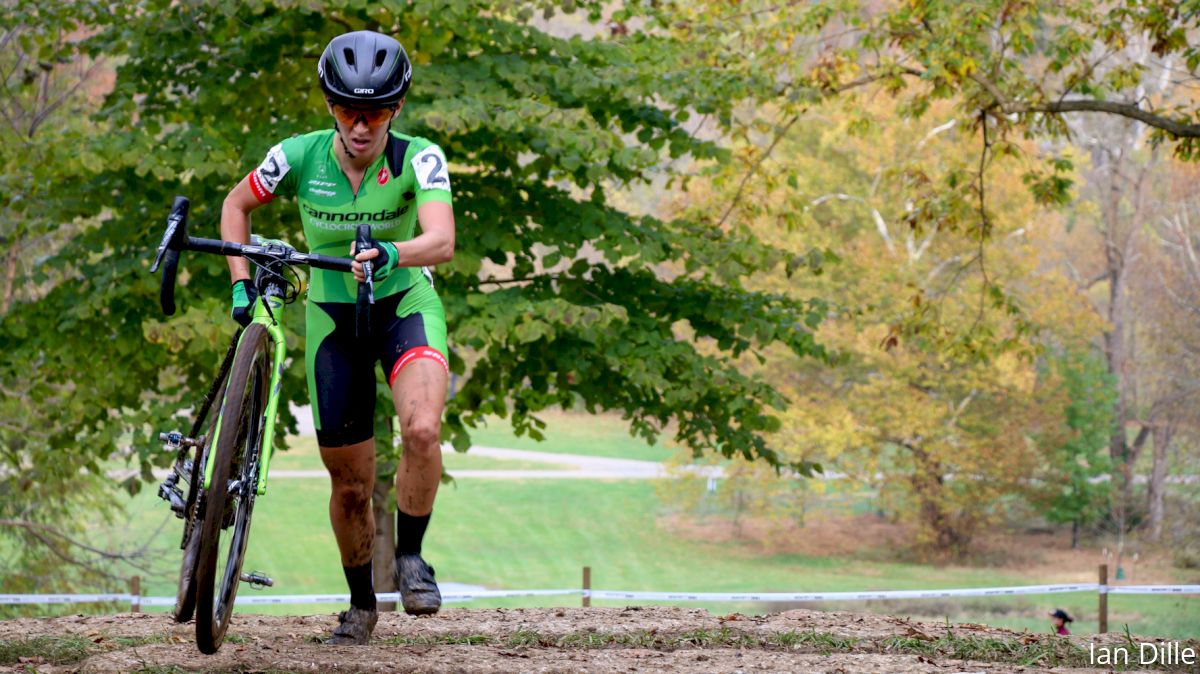 The 2017 U.S. Cup-CX is officially over, and if fans and riders have their way the series will return next year. The uniting of seven race days under one umbrella with one massive payout drew top-tier talent to KMC Cross Fest, Charm City Cyclocross, the Cincy CX Fest, and the Derby City Cup. American fans saw what high-level racing looks like when $10,000 payouts were on the line for the male and female winners.
The racing was combative, with the overall leaderboard changing from week to week. While Cannondale-CyclocrossWorld.com eventually swept the overall men's and women's wins with Stephen Hyde and Kaitie Keough, U.S. Cup-CX witnessed a multitude of individual race day winners, including Tobin Ortenblad, Emma White, Ellen Noble, and Katie Compton.
Between the U.S. Cup-CX series, another successful Pan-American Championships, and two UCI World Cup races stateside, cyclocross in America is getting bigger and better.
As we look ahead to January — and the next major American event, cyclocross nationals — here's what we learned in Louisville.


Katie Compton Really Is Back
The 13-time national champ — and now four-time Pan American champion — Katie Compton quite honestly stomped the elite women's field over the course of the weekend. Her dominance occurred early on in both races. On Saturday, Kaitie Keough managed to hold Compton's wheel for the first laps, but Compton's technical prowess on the fast and steep downhills was unrivaled. She opened a gap and never looked back.
On Sunday, Compton was solo from almost the very beginning, showing the rest of the women that her issues in the early season — including two arguably disastrous World Cups — were just flukes. The real Katie Compton is back to play. Will this year be another win for Compton at Nationals? Kaitie Keough, Compton's former protégé, might be the only true contender for the title, though there are plenty of women racing in the front who could have a chance in the right conditions, including Ellen Noble, Crystal Anthony, Becca Fahringer, and Courtenay McFadden.


Stephen Hyde Is Officially the Man to Beat
Two days, two wins, one huge payout in UCI points and cash for Stephen Hyde this weekend. Last season, we saw him start to win races and consistently beat his former rival, Jeremy Powers. This season, it's become clear Hyde is officially the man to beat in any race, from a grass crit style course to a technical race like Cincinnati's Devou Park.
Now that Hyde has defended the Pan-Am title for the second season, the question is whether he'll hold onto the national champion's jersey in Reno two months from now. The odds seem stacked in his favor. Tobin Ortenblad and Kerry Werner have been close — but not close enough — to Hyde throughout the second half of the U.S. Cup-CX.
Jeremy Powers, Hyde's former mentor who perhaps best knows how to beat the reigning national champion, was forced to drop out of Sunday's Pan Ams with a health issue. When he exited the course at the race's midway point, Powers was still in reach of Hyde in second place.
Thirty Thousand Dollars Goes Quick
The U.S. Cup-CX payout occurred after Saturday's UCI C2 race, with Kaitie Keough and Stephen Hyde successfully defending their overall leads by comfortable margins. The winners each earned $12,500, with second earning $3,000, and third $2,000. The prize list was expanded thanks to a late-season fundraising effort by series director Ryan Trebon, and a matching donation by Sho-Air CEO and series founder Scott Tedro.
Compton took the win in the women's race, but because she missed the other six races in the series, she wasn't anywhere near the lead. Keough's consistent performances and bevy of wins allowed her to rack up points over the last month. Emma White had a tough race — with a crash that involved stitches on her knee that night — but she stayed in second overall, while Ellen Noble's fifth-place finish was good enough to hold her third-place spot.
In the men's field on Saturday, Hyde clinched the overall by winning the final four races in the seven-race series. Consistent podium finisher Kerry Werner, who's been in the top five in almost every domestic race this season, followed Hyde in second overall, while Tobin Ortenblad, who won the first three races of the series before fading in Cincinnati, finished third overall.
Nationals In Reno Are Going To Be Wild
While Compton and Hyde were arguably the ringers in the elite women's and men's races this weekend, the other big story was the men's under-23 field. Spencer Petrov broke his chain at the start of the race, quickly ending a hotly contested battle between him and Gage Hecht. Nationals well serve as a grudge match for Petrov, who likely feels like he needs a rematch post-haste. Hecht will aim to take his first under-23 national title. Both racers have been racking up podium places against the elite men, and at times put pressure on Hyde. Expect fireworks in Reno.
Nationals 2019 Is On Track
The course at Joe Creason Park was long, hard, and widely accepted as one of the best 'cross courses that we've seen in the U.S. this year. There were plenty of food trucks, plenty of washrooms, and plenty of parking. That might sound like par for the course, but it prove tricky at cyclocross venues. Joe Creason Park, though, had it all. Racers were impressed with the level of organization, and with a year and half before the big show, the course will only improve.
---
By Molly Hurford