Tour of Flanders: Why The King Of The Classics Is Decided On A Flat, Straight And Smooth Road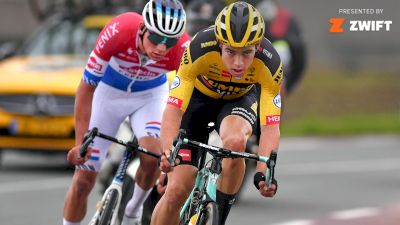 After 230 bone-jarring, hilly kilometers, the Tour of Flanders ends with a flat, straight and smooth 14 kilometer time trial. Why?
As riders crest the Paterberg 14 kilometers outside of Oudenaarde, they are forced with a rather mundane looking finish compared to the terrain that they have covered up to that point.
It is the extreme fatigue felt by the peloton in the closing kilometers that make the finish so tactical and unpredictable.