Deep Dive Top 5 | #1 Koppenbergcross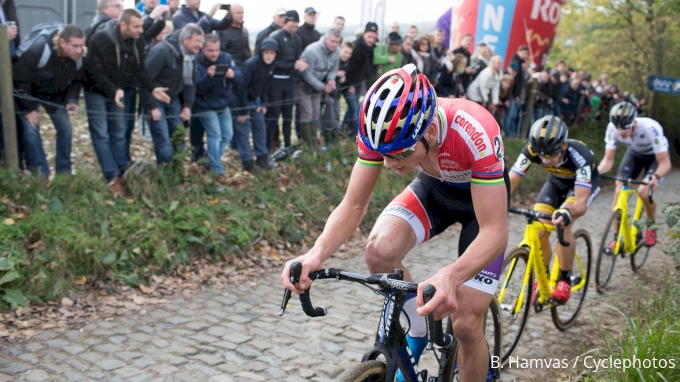 Create a free account to unlock this video!
Get Started
Already a subscriber? Log In
In this exclusive series, Jordan Parker and the FloBikes crew provide an in-depth look at the top five cyclocross races of the 2017-18 season. We break down the sometimes-unseen moments that lead to victory, highlight race course and sideline spectacles, and include in-race analysis from the very competitors who put on a show.
Coming in at No. 1 in our Deep Dive Top 5 is Koppenbergcross, a suffer-fest held on the slopes of one of Belgium's most iconic hills. Follow along as we dissect the agony, triumph, and misplaced beer hand ups of this classic race.