Lawson Craddock: En Route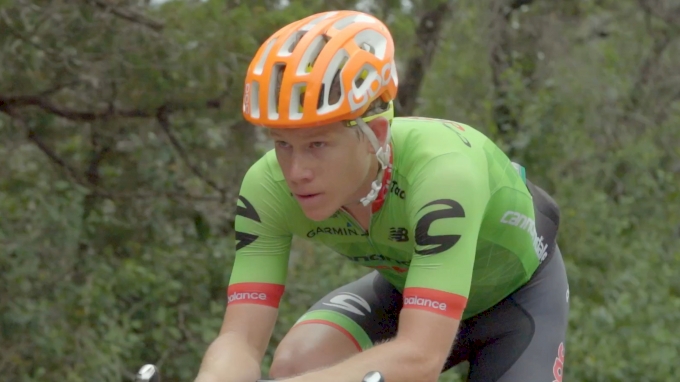 Following a disastrous 2017 season, Lawson Craddock has been gaining steam in 2018. He placed 11th in the individual time trial at the Abu Dhabi Tour and secured the mountains classification—as well as a stage podium, and 13th place overall—at Coppi e Bartoli, a demanding three-day race in Italy's Appenine Mountains.
[Watch replays from Coppi e Bartoli on FloBikes]
Next week, Craddock returns to the Vuelta Ciclista al Pais Vasco (live on FloBikes, April 2-7), an event that's widely considered one of the most demanding one-week races in the world. In 2016, Craddock finished ninth overall at the Vuelta al Pais Vasco, a breakthrough result that helped him secure his first Tour de France start.
In advance of Craddock's participation in next week's race, we're revisiting our 2017 profile of the young Texan.
In this short film, Craddock discusses the high of his 2016 Tour de France start, the failed nutrition strategy that hampered his 2017 season, and his ambition to return to the pinnacle of the sport.