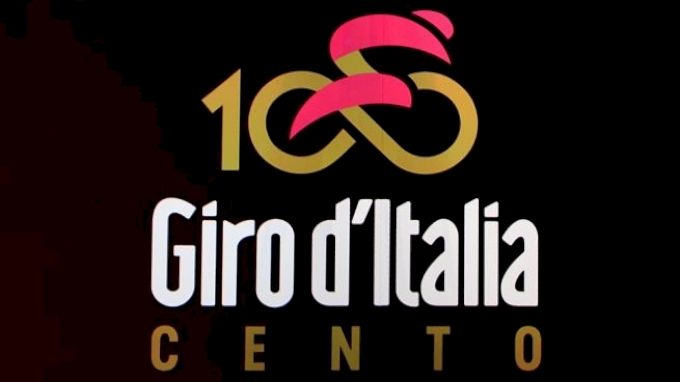 100 is a round and historical number. And Giro d'Italia 100 could only be the modern synthesis of itself. 107 years have gone by since that morning of 13th May 1909, when the first 127 adventurers paved the way for a race which at that time bordered on chance. It is also a pleasure to realize that in not being standardized, the route includes towns and mountains that have the power to evoke some of the champions who have made the Giro into a legend.
Results
---
2017 Giro d'Italia Complete Results
-
Back to Top
Stage Winners and full results from the 100th Giro d'Italia.
| Stage | Complete | Date | Location | Distance | Stage Winner | Time |
| --- | --- | --- | --- | --- | --- | --- |
| 1 | Full Results | May 5th | Alghero - Olbia | 206 km | Lukas Pöstlberger (Aut) | 5:13:35 |
| 2 | Full Results | May 6th | Olbia - Tortoli | 221 km | André Greipel (Ger) | 6:05:18 |
| 3 | Full Results | May 7th | Tortoli - Cagliari | 148 km | Fernando Gaviria (Col) | 3:26:33 |
| 4 | Full Results | May 9th | Cefalu - Etna | 181 km | Jan Polanc (Slo) | 4:55:58 |
| 5 | Full Results | May 10th | Pedara - Messina | 159 km | Fernando Gaviria (Col) | 3:40:11 |
| 6 | Full Results | May 11th | Reggio Calabria - Terme Luigiane | 217 km | Silvan Dillier (Swi) | 4:58:01 |
| 7 | Full Results | May 12th | Castroviillari - Alberobello | 224 km | Caleb Ewan (Aus) | 5:35:18 |
| 8 | Full Results | May 13th | Molfetta - Paschici | 189 km | Gorka Izagirre (Spa) | 4:24:59 |
| 9 | Full Results | May 14th | Montenero de Bisaccia - Blockhaus | 149 km | Nairo Quintana (Col) | 3:44:51 |
| 10 | Full Results | May 16th | Foligno - Montefalco (ITT) | 39.8 km | Tom Dumoulin (Ned) | 0:50:37 |
| 11 | Full Results | May 17th | Firenze - Bagno di Romagna | 161 km | Omar Fraile Matarranz (spa) | 4:23:14 |
| 12 | Full Results | May 18th | Forli - Reggio Emilia | 229 km | Fernando Gaviria (Col) | 5:18:55 |
| 13 | Full Results | May 19th | Reggio Emilia - Tortona | 167 km | Fernando Gaviria (Col) | 3:47:45 |
| 14 | Full Results | May 20th | Castellania - Oropa | 131 km | Tom Dumoulin (Ned) | 3:02:34 |
| 15 | Full Results | May 21th | Valdengo - Bergamo | 199 km | Bob Jungles (Lux) | 4:16:51 |
| 16 | Full Results | May 23th | Rovetta - Bormio | 222 km | Vincenzo Nibali (Ita) | 6:24:22 |
| 17 | Full Results | May 24th | Tirano - Canazei | 219 km | Pierre Rolland (Fra) | 5:42:56 |
| 18 | Full Results | May 25th | Moena - Ortisei | 137 km | Tejay Van Garderen (Usa) | 3:54:04 |
| 19 | Full Results | May 26th | San Candido / Innichen - Piancavallo | 191 km | Mikel Landa (Spa) | 4:53:00 |
| 20 | Full Results | May 27th | Pordenone - Asiago | 190 km | Thibaut Pinot (Fra) | 4:57:58 |
| 21 | Full Results | May 28th | Monza - Milan (ITT) | 29.3 km | Jos van Emden (Ned) | 0:33:08 |
---