Stream events live or on-demand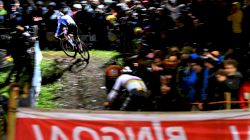 Dec 16
TBD
X2O Trofee Herentals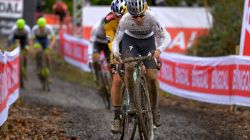 Dec 17
12:30 pm
UCI Cyclocross World Cup: Namur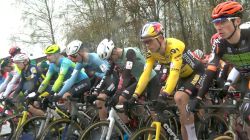 Dec 22
TBD
Exact Cross Mol - Zilvermeercross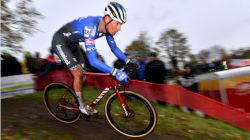 Dec 23
12:30 pm
UCI Cyclocross World Cup: Antwerpen
2023 UCI Cyclocross World Cup: Gavere
Dec 26 , 12:30 pm
UCI Cyclocross World Cup: Gavere
Dec 27
2023 Superprestige Heusden-Zolder
Dec 27 , TBD
Superprestige Heusden-Zolder
Dec 28
2023 Superprestige Diegem
Dec 28 , TBD
Superprestige Diegem
Dec 29
2023 Exact Cross Loenhout - Azencross
Dec 29 , TBD
Exact Cross Loenhout - Azencross
2023 UCI Cyclocross World Cup: Hulst
Dec 30 , 12:30 pm
UCI Cyclocross World Cup: Hulst
Jan 1
2024 X2O Trofee Baal - GP Sven Nys M&W
Jan 1 , TBD
X2O Trofee Baal - GP Sven Nys M&W
2024 UCI Cyclocross World Championships
Jan 2 , 11:30 am
UCI Cyclocross World Championships
Jan 4
2024 X2O Trofee Koksijde - Vlaamse Duinencross M&W
Jan 4 , TBD
X2O Trofee Koksijde - Vlaamse Duinencros
2024 UCI Cyclocross World Cup: Zonhoven
Jan 7 , 12:30 pm
UCI Cyclocross World Cup: Zonhoven
2024 Tour Down Under
Jan 16 , 12:40 am
Tour Down Under
Watch anytime, on any device.
Watch on any web browser or the FloSports app — available on the following platforms.
Questions?
If you still need help after reading the FAQs, please contact us.
What is included with a subscription?
A PRO subscription unlocks the following:
Live events
Event replays
Original films and shows
Training and technique videos
Event results
Breaking news
Limited ads on PRO videos
Which devices can I watch live events and videos on?
Web: Watch on any desktop, laptop, tablet, or mobile phone using the latest version of Chrome (recommended), Firefox, Safari, or Microsoft Edge.
Mobile & TV Apps: Watch on the FloSports app, available on the following platforms:
Can I watch multiple streams from a live event at the same time?
Yes, you can watch up to 12 streams in total on one or many devices connected to the same WiFi. For example, you can have one stream up on your iPhone, one on your Roku, and another on your laptop.
Can I access my account on multiple devices?
Yes, you can access your account and subscription from any of the supported devices listed above. If you want to stream from multiple devices (e.g., your iPhone and Roku) at the same time, just make sure they're on the same WiFi connection.
Yes, you can cancel anytime from Account Settings.