The 2022 Sea Otter Classic - MTB XC is the first event of the Life Time Grand Prix presented by Mazda and will feature men and women competing in the Fuego 80k race live on FloBikes.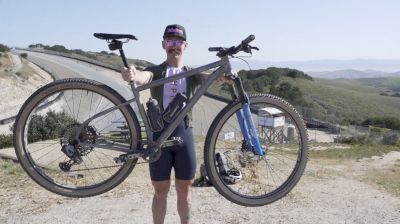 Ashton Lambie Is Racing A Titanium Hardtail Mountain Bikes At 2022 Sea Otter Classic
Apr 8, 2022
Ashton Lambie, part of the 60-rider Life Time Grand Prix, will be competing in his first mountain bike race at the 2022 Sea Otter Classic. Many racers will be on cutting-edge carbon fiber full suspension XC bikes, but Lambie who is known for forging his own path will be doing things a little bit differently on his custom Aventon.