The 2022 Tour de France begins its 21-stage journey in Copenhagen with a 13.2-kilometer individual time trial on July 1st. After three days in Denmark, the Tour transfers to the far north of France, setting off on its counterclockwise traverse of the country from Dunkirk (Dunkerque).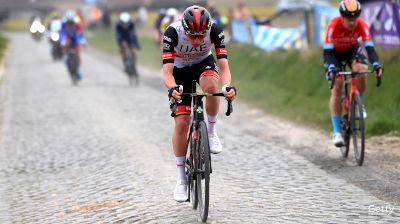 A Look At Past Cobbled Stages Of The Tour De France, And What Stage 5 Means For The 2022 General Classification
Jul 4, 2022
Gregor Brown and Brent Bookwalter recall past cobbled stages of the modern Tour de France and discuss how stage 5 will impact the 2022 general classification. Brent dives into the importance team car positions and breakaway strategies as teams endeavor to protect their climbers on the rough cobblestone roads of northern France.