The 2022 Tour de France begins its 21-stage journey in Copenhagen with a 13.2-kilometer individual time trial on July 1st. After three days in Denmark, the Tour transfers to the far north of France, setting off on its counterclockwise traverse of the country from Dunkirk (Dunkerque).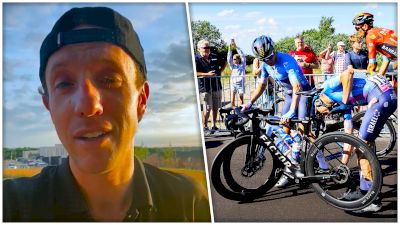 All Access: Michael Woods Tries To Stay Calm While Chaos Unfolds In Front Of Him
Jul 2, 2022
Michael Woods shares his experiences from the first two stages of the 2022 Tour de France. From creeping around wet corners, to relaxing at the back of the peloton, the Canadian is laser focused on making it to the high mountains in one piece.