FloBikes is thrilled to offer live and on demand coverage of the 2021 UNBOUND Gravel. Watch it Saturday June 5, on FloBikes!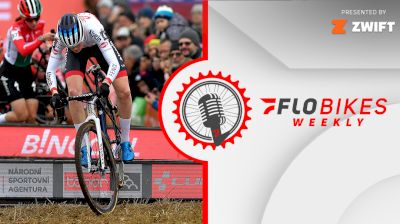 The Cyclocross Season Continues To Heat Up With CX Nationals Three Weeks Away | FloBikes Weekly
Nov 18, 2021
Jessica Alexander has former cyclocross pro and current coach Adam Myerson as a guest co-host. Adam and Jessica discuss the results of Tabor Cyclocross race and look ahead to Koksijde Cyclocross race. The duo also discuss the state of USA Gravel and the results of the USA Madison Track National Championships. Adam and Jessica also start a countdown to USA Cycling Cyclocross National Championships.