Watch the 2021 USA Cycling Cyclocross National championships live on FloBikes! Nationals will be held in Wheaton, Illinois just outside of Chicago. Racing will begin on December 7th and conclude with the UCI category races on Sunday December 12, 2021. FloBikes will provide live and on demand streaming of the event beginning in the afternoon of December 9th through the conclusion of the event.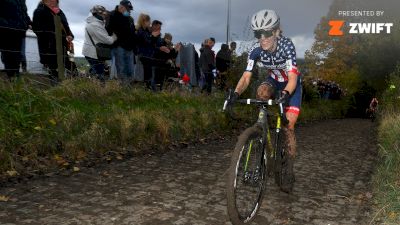 The Rise And Future Of American Cyclocross National Champion Clara Honsinger
Nov 8, 2021
Jessica Alexander of FloBikes sits down with U.S. Cyclocross National Champion Clara Honsinger at the start of the 2021 cyclocross season. Stay tuned for more conversations with U.S. cross stars to come.