Completed

,

Dec 10-12, 2021
Watch the 2021 USA Cycling Cyclocross National championships live on FloBikes! Nationals will be held in Wheaton, Illinois just outside of Chicago. Racing will begin on December 7th and conclude with the UCI category races on Sunday December 12, 2021. FloBikes will provide live and on demand streaming of the event beginning in the afternoon of December 9th through the conclusion of the event.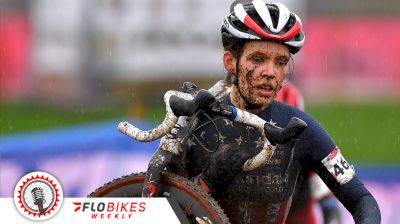 T-Minus One Week Until The Top Cyclocross Riders In The USA Race Head-To-Head
Dec 1, 2021
Jessica Alexander and Michael Sheehan of Flobikes talk about the upcoming 2021 USA Cycling Cyclocross Nationals that Flobikes will be broadcasting live and on-demand from December 9 to the 12. Jessica will be racing as part of the women's single speed cyclocross race on Saturday, December 11.