Watch the 2021 USA Cycling Cyclocross National championships live on FloBikes! Nationals will be held in Wheaton, Illinois just outside of Chicago. Racing will begin on December 7th and conclude with the UCI category races on Sunday December 12, 2021. FloBikes will provide live and on demand streaming of the event beginning in the afternoon of December 9th through the conclusion of the event.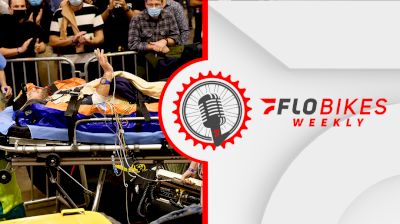 Peter Sagan's Monaco Drama, Mark Cavendish's Latest Crash, & Your Cyclocross World Cup Roundup | FloBikes Weekly
Nov 23, 2021
Jessica Alexander has fellow Flobiker Michael Sheehan as co-host for Flobikes Weekly. Michael and Jessica discuss the results of Koksijde Cyclocross race and look ahead to Besançon Cyclocross race. The duo also discuss the arrest of Peter Sagan and the recent crash of Mark Cavendish. Michael and Jessica discuss how several American cyclocross racers are doing and Michael mentions that Wout van Aert has sold several NFT's of his likeness. The two also bring up the new Off-Road series that Lifetime will be running in 2022 that will offer at $250,000 purse for both men and women.