Watch the 2021 Scheldeprijs live on FloBikes! Streaming will be available in the U.S., Canada and Australia.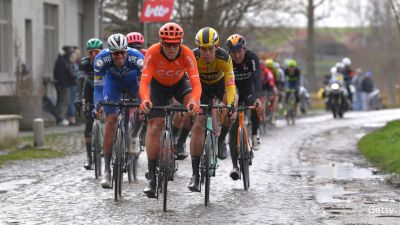 Freezing Rain, Snow, Hail And Wind Expected For Epic 2021 Scheldeprijs
Apr 6, 2021
Arctic blasts of wind are expected to rip through the peloton at Scheldeprijs bringing rain, snow and hail this Wednesday.
The 2021 Sheldeprijs takes place Wednesday, April 7th and will be aired on FloBikes in the U.S. Canada and Australia.
For the first time, the race will feature a women's event which finishes on the same Schoten circuit as the men.