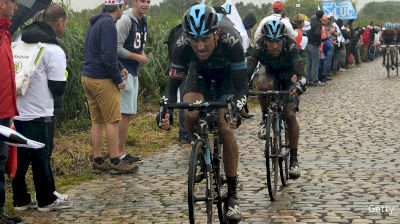 Coastal Crosswinds, To Roubaix Cobbles, The First Week Of 2022 Tour de France Will Be Chaos... Again
Jun 16, 2022
From coastal Danish crosswinds to Roubaix cobbles, the opening week of this year's Tour won't exactly calm the peloton's nerves.
The first week of the Tour de France is always chaos. The high stakes racing environment inevitably results in drama and spectacle. This year's route won't help.
The race begins in Copenhagen with an individual time trial, but ratchets up in intensity from there. The subsequent Danish stages will provide technical roads and a high likelihood of crosswinds.
Things don't get better when the race travels across the water into France. Another exposed coastal stage awaits them in Dunquerque before the peloton arrives on the cobblestones of Paris-Roubaix.
While the first week of the Tour will be stressful for the riders, it will be nonstop excitement for viewers at home.