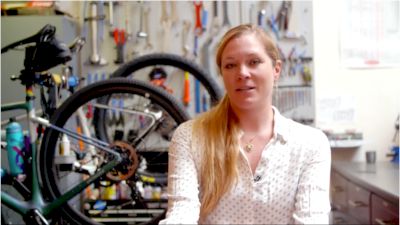 Alison Tetrick's Pro Tips: What Spare Parts To Bring
Jun 1, 2018
In 2017, after eight years as a professional road racer, Alison Tetrick lined up at one of the world's most demanding gravel races: the 206-mile Dirty Kanza. She won in a dramatic sprint finish—and set the course record in the process. The victory changed Tetrick's life.
In 2018, Tetrick decided to defend her Kanza title and dedicate herself solely to adventure and gravel racing. She has since acquired personal sponsorship from the behemoth of bike brands, Specialized.
In this training series, Tetrick outlines her nine-week plan leading into Kanza, along with detailed workouts to help you prepare for your goal adventure or gravel race. Alison also divulges the tips and tricks she's acquired over the course of her career and during her transition from road racing to "groad" racing.
Join PRO to access the full 9 week training plan, as well as 212 days of world class racing.