Team TIBCO-Silicon Valley Bank is the longest running professional women's cycling team in America. Follow the story of the team here!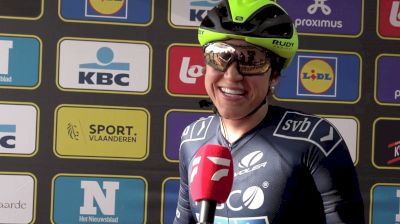 Kristen Faulkner: Making Important Strides At 2021 Tour Of Flanders
Apr 4, 2021
Kristen Faulkner making important strides in only her second year racing with Team TIBCO - SVB at the 2021 Tour of Flanders.