Luke Lamperti, born December 31, 2002 is an American professional road cyclist. Lamperti won the elite men's criterium at the 2021 USA Cycling National Road and Criterium Championships.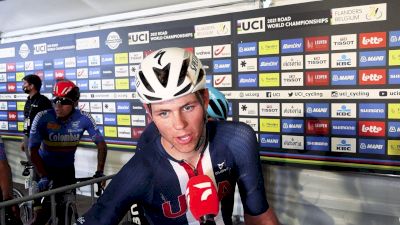 Luke Lamperti: 'I've Never Been In A Race Like That With That Many Crashes'
Sep 24, 2021
Luke Lamperti discusses his U23 Men's Road Race performance at the 2021 UCI Road World Championships.