FloBikes breaks down races, news and culture in their weekly show. Watch all the best clips!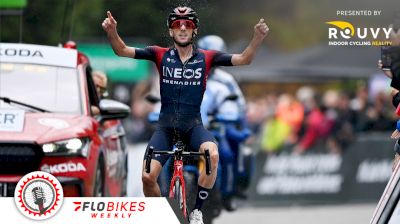 Will Adam Yates' Overall Win At The Deutschland Tour Help Him Secure A Contract For 2023?
Aug 31, 2022
Ian Dille, contributing FloBikes producer and Jessica Alexander of FloBikes discuss the results of the 2022 The Deutschland Tour where Adam Yates won. Yates' contract with INEOS ends at the end of 2022 and has not signed a contract for the 2023 season yet.