FloBikes breaks down races, news and culture in their weekly show. Watch all the best clips!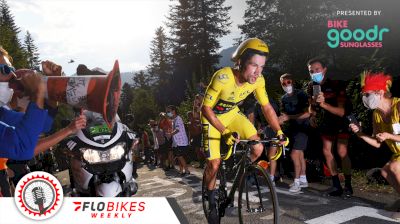 2023 Tour De France Expected To Bring Back Mountain Time Trial Climb
Oct 26, 2022
Join Molly Cameron and Jessica Alexander as they discuss whether the 2023 Tour de France might have a bike exchange. The duo also share Gregor Brown's Tour de France and Tour de France Femmes Avec Zwift prediction video about the upcoming route presentations.