FloBikes breaks down races, news and culture in their weekly show. Watch all the best clips!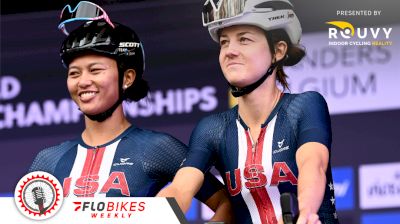 A Diverse, Strong USA Women's UCI Road World Team Roster Looks Unstoppable
Aug 31, 2022
Ian Dille, FloBikes Contributing Producer and Jessica Alexander of FloBikes discuss the team selections of the United States for the UCI Road World Championships, September 18-25, 2022 in Wollongong, Australia. The duo speak to the strength of the women's team selection, which includes Coryn Lebecki, Leah Thomas and Skylar Schneider.