FloBikes Senior Editor Michael Sheehan and guest-hosts dive into the ins and outs of popular bike culture, races, and more.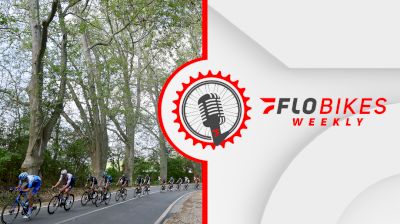 Life Time Grand Prix Athletes Prep For UNBOUND Gravel, Tour Of Hongrie Readies WorldTour For 2022 Tour De France | FloBikes Weekly
May 11, 2022
Jessica Alexander of FloBikes and Janel Spilker, FloBikes commentator, discuss Life Time Grand Prix athletes prep for UNBOUND gravel and also how the Tour of Hongrie readies World Tour racers for the Tour de France. The duo also have BMX legend Ryan Nyquist and BMX Freestyle athlete Hannah Roberts as guests to talk about the 2022 USA Cycling BMX Freestyle National Championships which will take place next week.