2022 UCI Cyclocross World Cup: Fayetteville
Top Women Favorites For The 2022 Fayetteville UCI Cyclocross World Cup
Top Women Favorites For The 2022 Fayetteville UCI Cyclocross World Cup
Lucinda Brand's second place finish earlier this year in the world championships will be fresh on her mind in the upcoming Fayetteville World Cup.
Oct 12, 2022
by Jessica Alexander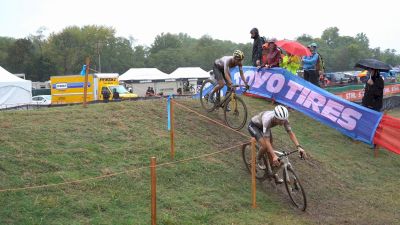 The second round of the UCI Cyclocross World Cup takes place this weekend in Fayetteville, Arkansas, and boasts a nearly identical startlist to the Waterloo World Cup. The Fayetteville 'OZ Cup' course will be familiar to many, as it hosted the UCI Cyclocross World Championship earlier this year. There is a good possibility of rain the day before the Elite racers hit the course so the course conditions could race differently than the fast, dry conditions in January at World Championships.
Read on for FloBikes' top picks for the women's race in Fayetteville.
Three Women's Favorites
Ceylin del Carmen Alvarado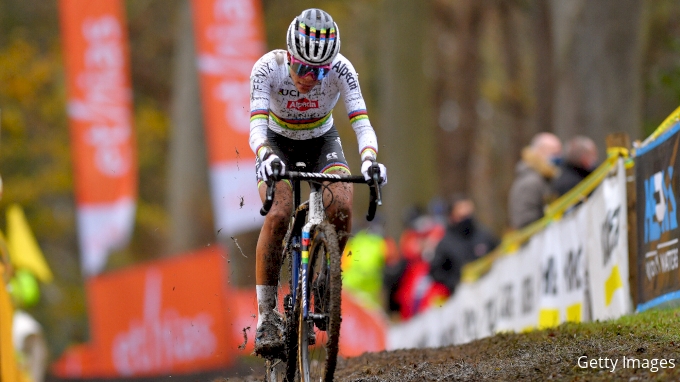 Ceylin del Carmen Alvarado raced well in the opening weekend of the 2022 UCI Cyclocross World Cup in Waterloo, Wisconsin, sprinting for a second place finish against winner and U23 superstar Fem Van Empel. With a fourth place finish at the 2022 UCI Cyclocross World Championship in Fayetteville, Arkansas, Del Carmen Alvarado can take her experience on this course to battle again against Van Empel this upcoming weekend.
Lucinda Brand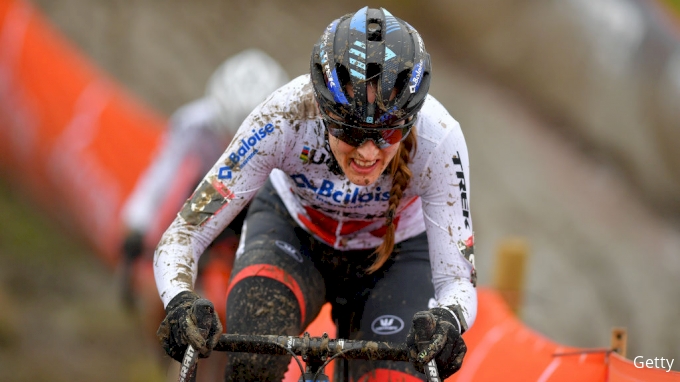 Baloise Trek Lions' rider Lucinda Brand was attacked and dropped by Del Carmen Alvarado in the final lap of the Waterloo Trek Cup last weekend where she settled for third place. After a loss by one second to Marianne Voss in her last visit to Faytteville for the 2022 UCI Cyclocross World Championships,, Brand will be hungry for a win, and is more than capable on the Centennial Park course.
Clara Honsinger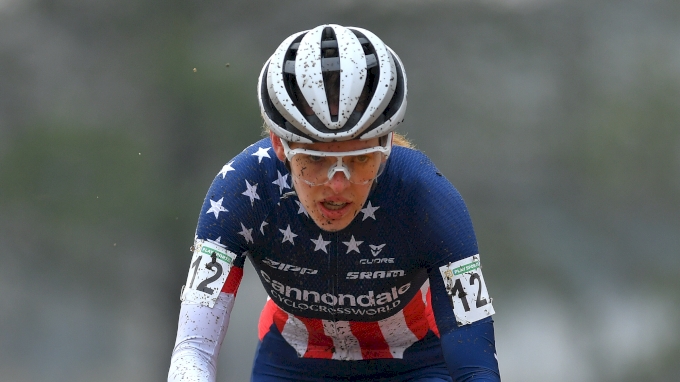 EF Education-Tibco-SVB racer Clara Honsinger is on the hunt for a podium in Fayetteville after a successful World Cup opener in Waterloo. Honsinger excels on wet, muddy technical courses, so her seventh place finish on the dry and dusty Waterloo course was a promising indication of form for the American National Champion. Honsinger will be hoping the chance of rain pans out this weekend for her final World Cup on home soil.
Honorable Mention:
Maddie Munro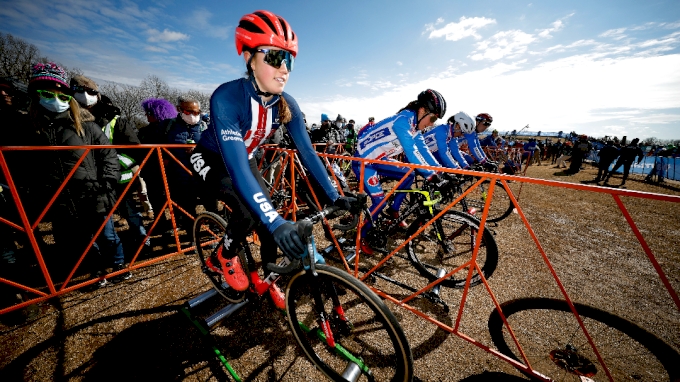 2022 U23 XC national champion Maddie Munro took 9th overall at last weekend's Waterloo Elite Women's race in which the Dutch dominated; this put Munro in 2nd place for the U23 podium. Munro's dedication to mountain biking in her cyclocross "off-season" has elevated her drive and technical skills into the 2022-23 season and we look forward to following the young rider's results all season long.