2022 UCI Cyclocross World Cup: Fayetteville
Top Men Favorites For The 2022 Fayetteville UCI Cyclocross World Cup
Top Men Favorites For The 2022 Fayetteville UCI Cyclocross World Cup
If Laurens Sweeck can get a clean start this weekend, he appears fit to challenge his former teammate for the win.
Oct 12, 2022
by Jessica Alexander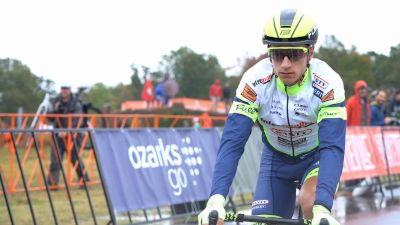 The second round of the UCI Cyclocross World Cup takes place this weekend in Fayetteville, Arkansas, and boasts a nearly identical startlist to the Waterloo World Cup. The Fayetteville 'OZ Cup' course will be familiar to many, as it hosted the UCI Cyclocross World Championship earlier this year. There is a good possibility of rain the day before the Elite racers hit the course so the course conditions could race differently than the fast, dry conditions in January at World Championships.
Read on for FloBikes' top picks for the men's race in Fayetteville.
Three Men's Favorites
Michael Vanthourenhout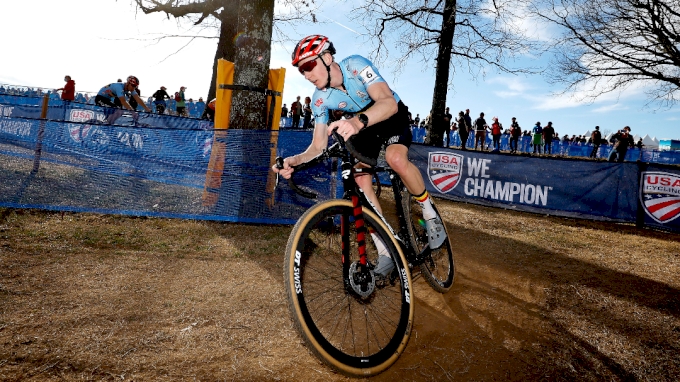 Paulwels Sauzen - Bingoal rider Michael Vanthourenhout took third place in the 2021 Fayetteville World Cup and returned to cinch fourth place in the world championships. The consistent Belgian opened his World Cup season with a fourth place finish in Waterloo. If Fayetteville provides a tactical race, Vanthourenhout will not pass up an opportunity to slip away should the competition fixate on his teammate Eli Iserbyt.
Laurens Sweeck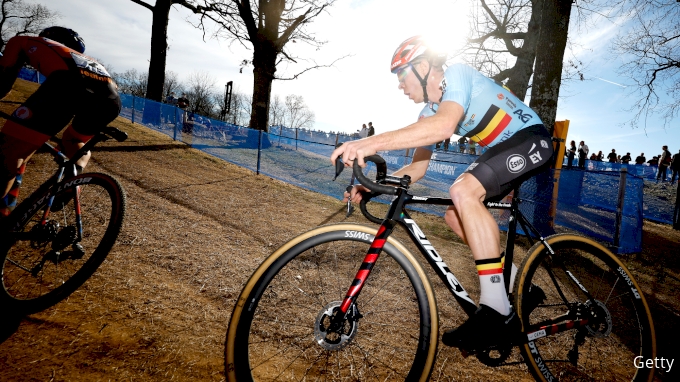 Second place in Waterloo, Laurens Sweeck finished nearly 30 seconds behind eventual winner Eli Iserbyt, who produced a masterclass victory. While Iserbyt powered away on the opening lap last weekend, Sweeck was stuck fighting through traffic after a minor mishap in turn one caused him to lose crucial positions. It took most of the opening two laps for Sweeck to make his way to the front of the chase. Sweeck appears to be Iserbyt's biggest early season threat, but he will need to produce a significantly better start in Fayetteville if he is to stay on terms with his former teammate.

Eli Iserbyt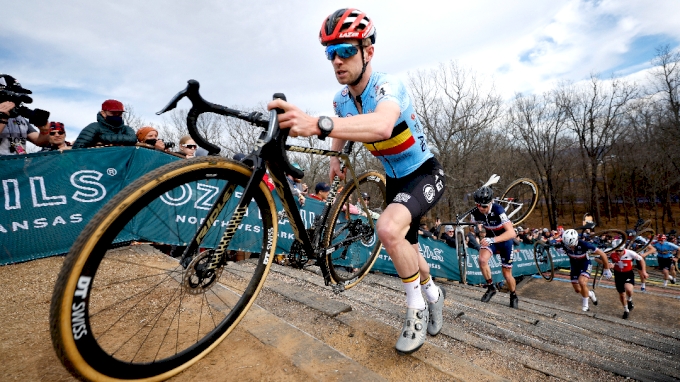 Pauwels Sauzen–Bingoal rider Eli Iserbyt clearly was the strongest and most dialed-in racer inWaterloo. Iserbyt wasn't able to take the hole shot from Lars Van Der Haar, but Iserbyt wasted no time taking ownership of the race. Iserbyt forced the pace in Waterloo until he simply rode the field off his wheel. Only time will tell if anyone can stop him from doing it again in Fayetteville.

Honorable Mention:
Thibau Nys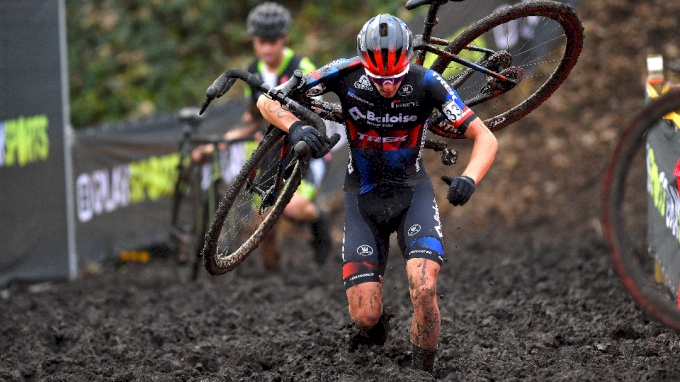 As a newly minted elite racer, 19-year-old Thibau Nys took a respectable fifth place last weekend in Waterloo. Nys took third place at the 2022 UCI U23 Cyclocross World Championship in Fayetteville earlier this year and now has the opportunity to fight for a podium spot amongst some of the best in the sport this upcoming weekend in Fayetteville.