2022 UCI Cyclocross World Cup: Waterloo
Three Men's And Three Women's Favorites For The 2022 Trek Cup
Three Men's And Three Women's Favorites For The 2022 Trek Cup
The 2022-2023 UCI Cyclocross World Cup kicks off this weekend in Waterloo, Wisconsin.
Oct 7, 2022
by Jessica Alexander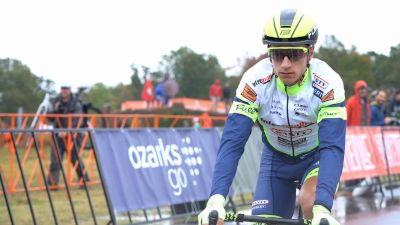 The 2022-2023 UCI Cyclocross World Cup kicks off this weekend in Waterloo, Wisconsin. Americans will show up in force for the rare opportunity to line up against Europe's best on home soil. A highly motivated Baloise-Trek Lions team will be hungry for victory in front of their title sponsor's headquarters, but there are no shortage of contenders on the startlist. Read on for FloBikes' picks for the opening round of the World cup.
Three Men's Favorites
Lars Van Der Haar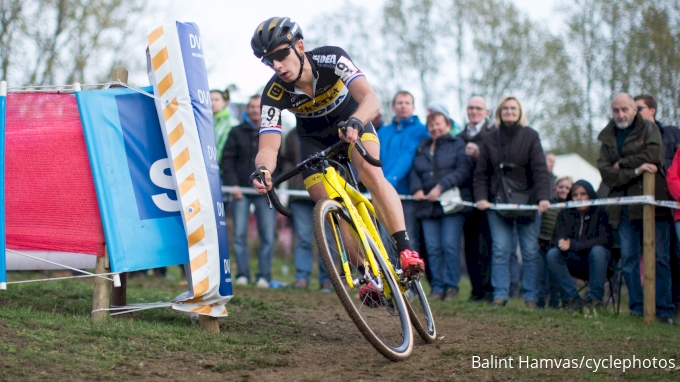 Baloise Trek Lions rider Lars Van Der Haar is coming off a resurgent season, which saw him earn his first world championship medal since 2016. Winner of last year's Jingle Cross, the Dutch hole shot ace has no problem racing on American soil. Can the reigning European continental champion keep his hot streak alive and defend Trek's on home turf?
Eli Iserbyt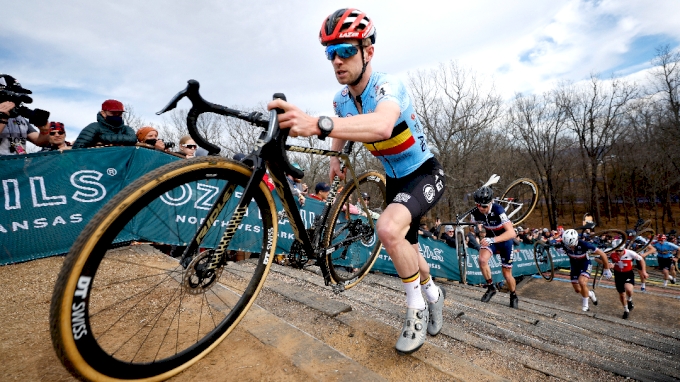 Pauwels Sauzen–Bingoal rider Eli Iserbyt was the rider to beat last season. The Belgian came out flying, handily winning the World Cup opener in Waterloo. His form appeared to drop off in the middle of the season, but he still handily won the series title and landed himself on the world championships podium. Expect to see Iserbyt once again flying in Waterloo, unless he opts for a more conservative start to the new season.
Thibau Nys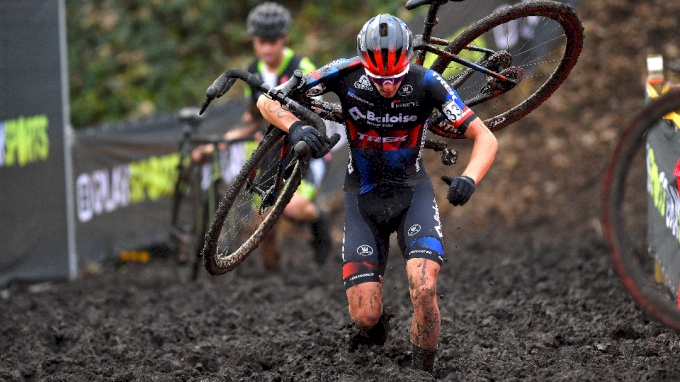 Thibau Nys, the 2020 junior cyclocross world champion, and son of cyclocross legend Sven Nys, will be an interesting rider to watch in Waterloo. Nys cut his teeth in a few elite races last year, despite still being eligible to race as a junior. At 19 years of age, is Nys ready to contend for elite podiums?
Honorable mentions:
Michael Van Den Ham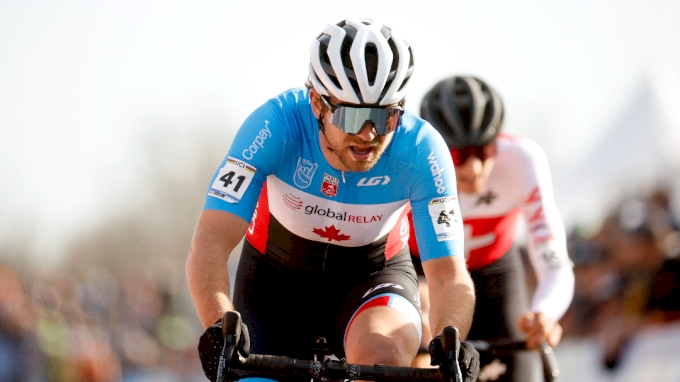 Canadian cyclocross national champion Michael Van Den Ham hasn't been able to defend the Canadian cyclocross national championship since 2019 because Canada hasn't hosted a Championship due to COVID-19 since then.In his reign as national champion, Van Den Ham has done the maple leaf jersey proud, recently placing 25th at the world championships in Fayetteville earlier this year.
Eric Brunner
Current United States national champion Eric Brunner has already achieved six top-10 finishes in the first three weekends of American cyclocross racing. The 23 year old is hitting his stride in the sport, and is sure to put on a show in Waterloo.
Three Women's Favorites
Ceylin del Carmen Alvarado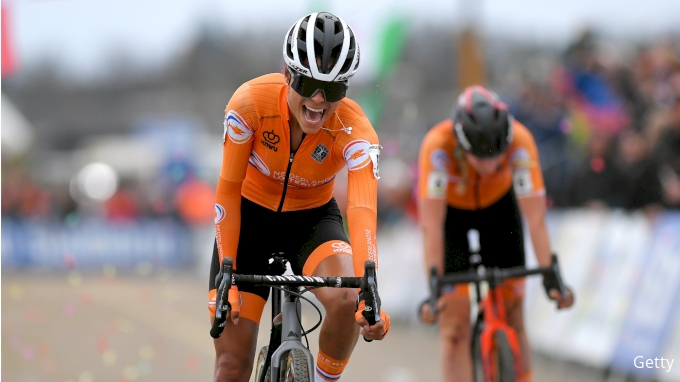 The former world champion Ceylin Del Carmen Alvarado didn't have the banner 2021-22 season she was hoping for, but that didn't stop her from having a big fourth place finish at the 2022 UCI Cyclocross World Championship in Fayetteville, Arkansas.
Denise Betsema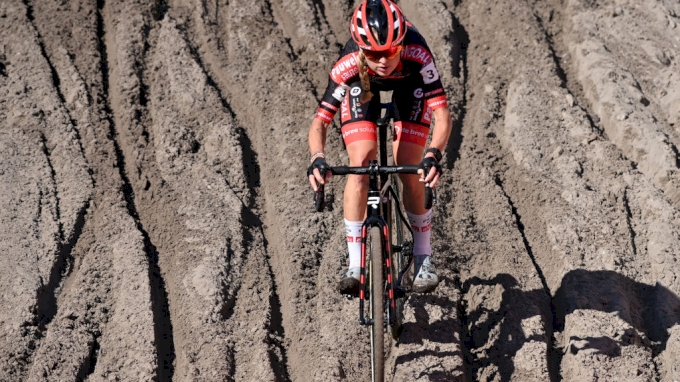 Part of the women's Pauwels Sauzen–Bingoal team, Denise Betsema took second place overall in the UCI World Cup competition in the 2021-22 season. Betsema took third place at 2021's Trek Cup and her 2022 season is starting off in a similar fashion, with three 3rd-place finishes at Exact Cross' Kruibeke, Beringen and Meulebeke.
Lucinda Brand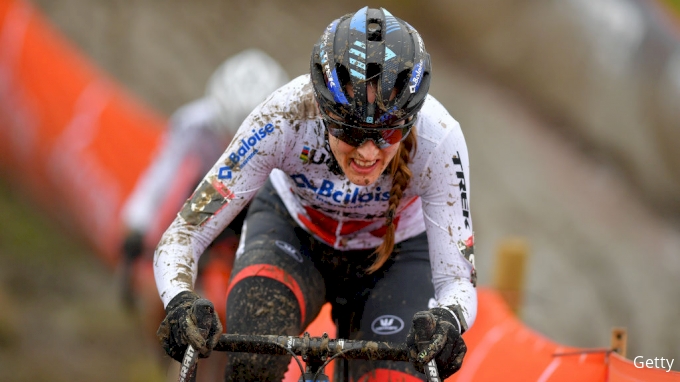 Baloise Trek Lions' rider Lucinda Brand had an overall successful season in 2021-22, taking the UEC European Championship jersey and second place to cyclocross legend Marianne Vos at the 2022 UCI Cyclocross World Championships. Vos hasn't announced her 2022-23 cyclocross season plans yet, but could be resting after a huge, also successful road season. In the interim, Compatriot Brand's season has started with a victory at the 2022 Exact Cross' Meulebeke and second place at Beringen.
Honorable Mentions:
Annemarie Worst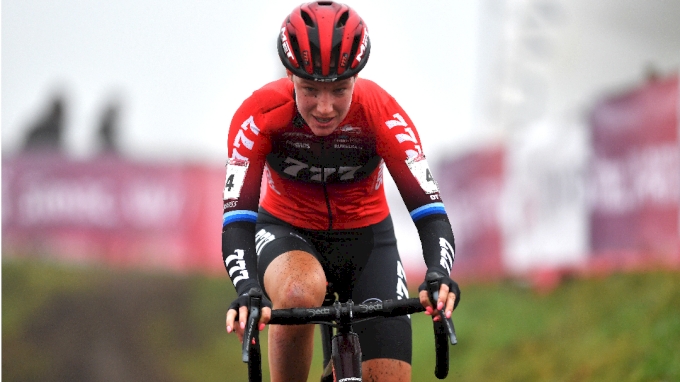 Dutch rider Annemarie Worst has opted to take on an early American race block to overcome the jet lag and travel fatigue she faced last year when she came to the United States to race the UCI World Cup series. This tactic has paid off well thus far for Worst in 2022, who has won four of the USCX races held over the past two weekends at Charm City CX and Rochester CX. With a strong start to her 2022-23 season, she will definitely be taking this energy into her opening UCI World Cup weekend in Waterloo, Wisconsin.
Clara Honsinger
American Clara Honsinger took a slightly different approach to her 2022 cyclocross "off-season" by signing a contract with EF Education-Tibco-SVB; she spent a good majority of this year road racing in Europe against the likes of other cyclocross/road racing superstars Marianne Vos and Lucinda Brand. Honsinger, currently the United States cyclocross women's national champion, took a commendable 11th place finish at UCI Cyclocross World Championships in Fayetteville in a highly stacked, competitive field. Honsinger has gone on the record saying she is really looking forward to Trek Cup this weekend and putting on a strong showing for the home crowd of Americans.