2022 UCI Cyclocross World Cup: Waterloo
Everything You Need To Know About The 2022-2023 UCI Cyclocross World Cup
Everything You Need To Know About The 2022-2023 UCI Cyclocross World Cup
Everything you need to know for the UCI World Cup 2022/2023 season, kicking off October 9 with the first of 14 rounds in Waterloo, Wisconsin.
Oct 7, 2022
by Gregor Brown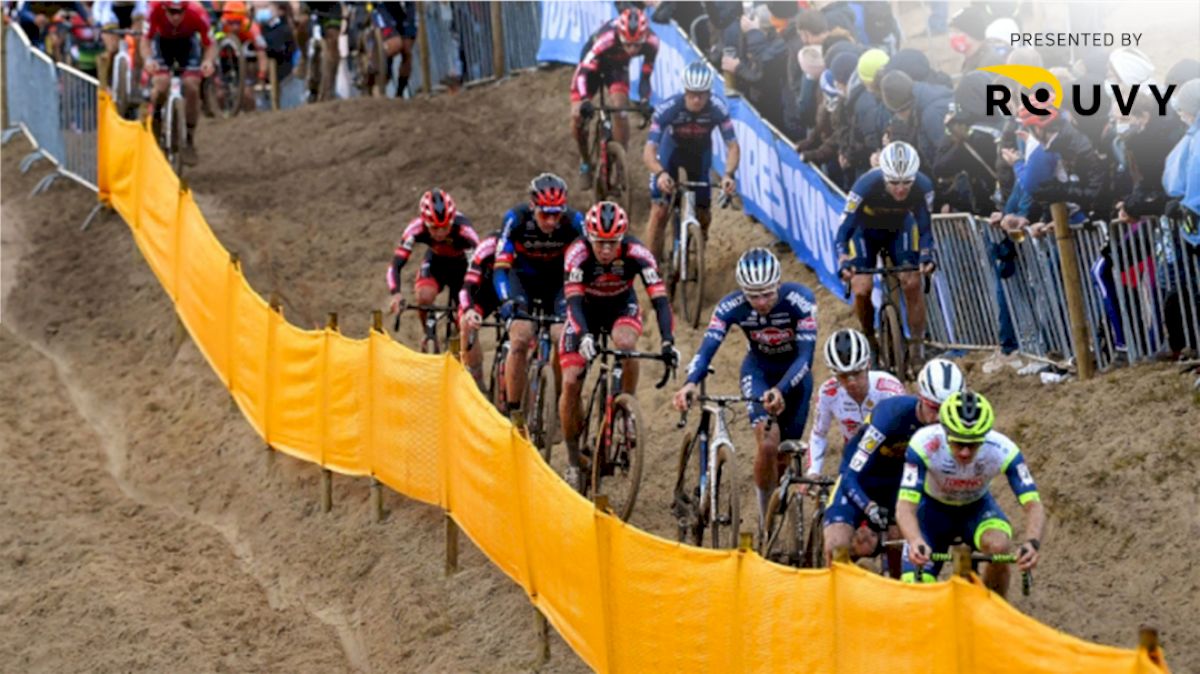 The Cyclocross season officially kicks off October 9 with the first of 14 UCI World Cup rounds in Waterloo, Wisconsin. Rounds follow in Dublin, all over Europe and with the promise of Mathieu van der Poel (Alpecin-Fenix) and Wout Van Aert (Jumbo-Visma) on the grids in a build up to the World Championships on February 5.
The full calendar was only cemented last month, with Ireland getting a spot on the calendar with classic cross stops like Tabor and Gavere.
After the first race in Waterloo on Sunday, the series continues to Fayetteville, Arkansas. The rest of the rounds take place in Europe.
There is plenty to celebrate for cross fans because races are coming nearly every weekend. Dublin is a new addition, like Val di Sole and Fayetteville in the past. It's the first time for the series to ride on Irish soil.
The classic stops on mainland Europe will likely see the big stars, including last year's series winners Eli Iserbyt and Lucinda Brand, accumulating points for start line positions for the World Championships in Hoogerheide, The Netherlands.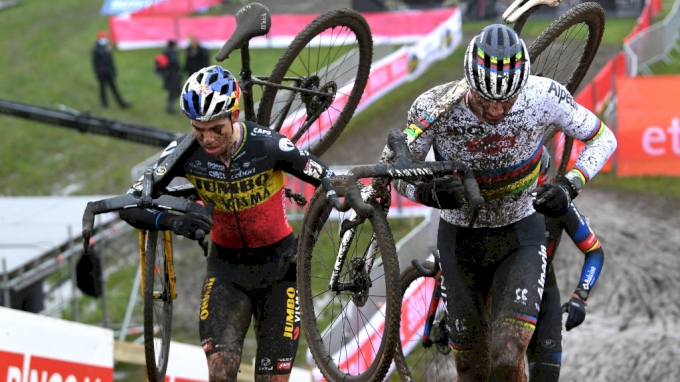 Van der Poel & Van Aert?
Will Mathieu van der Poel and Wout van Aert race? Yes. But how much?
Van Aert, Tour de France green jersey winner, seems to be ready to race more than he did last year. The Benidorm stop in Spain, January 22, would fit in well with his Jumbo-Visma road training camps. Then he would need to decide on trying for a fourth World title, an easier trip than to Arkansas that he eventually called off last year.
Van der Poel, after racing gravel at the world championships for the first time on Sunday, will already start racing some smaller cross rounds. He only raced two events last year due to back problems but this year, he is reported to be racing about 15 events with some World Cups and the World Championships on home soil.
Maasmechelen, Beekse Bergen, Overijse, Hulst, and Antwerp – all close to home – would seem likely stops for him.
Another road star, Tom Pidcock indicated he will ride less this year and defending his worlds title is not on his program.
Besides full-time crosser Iserbyt, fans can expect Michael Vanthourenhout, Toon Aerts back at the top as well.
Brand will lead the pack into the rounds as the clear favorite. The pack includes many Dutch like Denise Betsema but also US rider Clara Honsinger and Canadian Maghalie Rochette.
The rounds end in Besançon, France on January 29.
14 World Cup Races for 2022/2023
9 Oct 2022 Waterloo (USA)
16 Oct 2022 Fayeteville (USA)
23 Oct 2022 Tabor (CZE)
30 Oct 2022 Maasmechelen (BEL)
13 Nov 2022 Beekse Bergen (NED)
20 Nov 2022 Overijse (BEL)
27 Nov 2022 Hulst (NED)
4 Dec 2022 Anvers (BEL)
11 Dec 2022 Dublin (IRL)
17 Dec 2022 Val di Sole (ITA)
26 Dec 2022 Gavere (BEL)
8 Jan 2023 Zonhoven (BEL)
22 Jan 2023 Benidorn (ESP)
29 Jan 2023 Besancon (FRA)