2022 UCI Road World Championships
USA Cycling Announces Road World Championships Roster
USA Cycling Announces Road World Championships Roster
USA Cycling's roster for the upcoming road world championships features familiar faces, talented up and comers, and packs the potential for big results.
Aug 24, 2022
by Michael Sheehan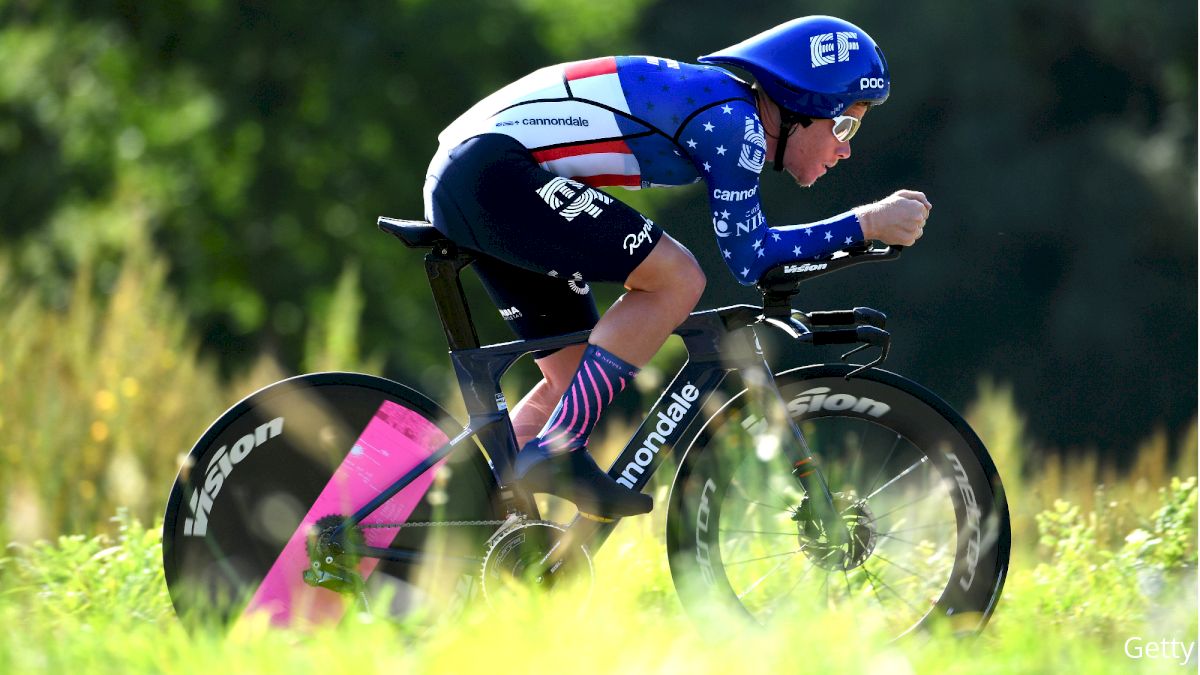 USA Cycling's roster for the upcoming road world championships in Wollongong, Australia features familiar faces, talented up and comers, and packs the potential for big results.
Craddock, Powless Lead Men's Elite Squad
The elite men's roster is headlined by Lawson Craddock, who has been a fixture on US national teams in recent years. The national time trial champion's best result in the elite worlds field is a sixth place in the 2019 individual time trial. Craddock's form at the Vuelta a España shows promise for a good ride in Australia.
The elite men will have multiple cards to play in the road race. Neilson Powless had a striking fifth place performance in last year's Flanders Worlds. Powless went on to finish 12th overall at this year's Tour de France, further solidifying his standing amongst the sport's most elite riders.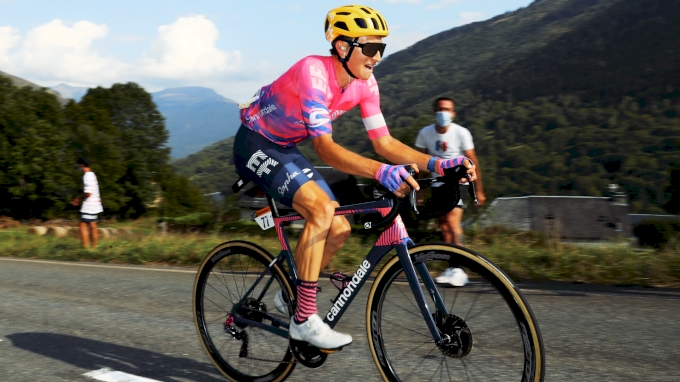 Abundance Of Talent On Women's Roster
The elite women's roster will be led by Kristen Faulkner. What the Harvard grad lacks in experience, she makes up for in strength. In what is only her second full season of racing in Europe, Faulkner won the KOM competition at the Giro d'Italia Donne after securing second overall at the Tour de Suisse. The seven rider women's road race roster is however rife with talent.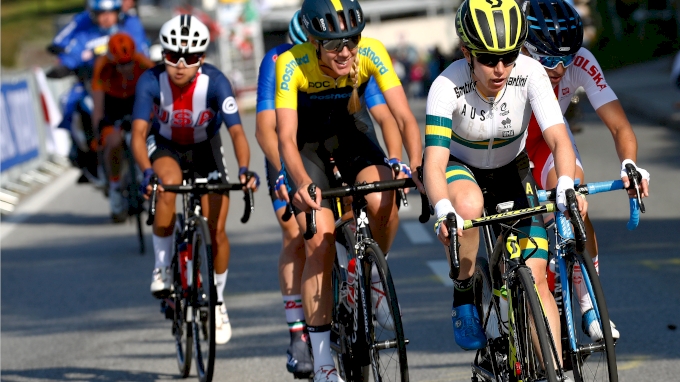 Coryn Labecki is a proven winner on the WorldTour. Labecki's two tenth place finishes at worlds don't do the former Tour of Flanders winner justice. While Labecki is known for her finishing sprint, she proved on the 2018 Innsbruck circuit that she can go on the offensive over steep mountainous terrain deep into a championship race. Labecki could be a top favorite for the finish in Wollongong, but for the race to go her way, the US women will have to race cohesively against the ever-dominant Dutch outfit.
The women's road race roster also features Veronica Ewers, who rode to a sensational ninth place finish in the Tour de France Femmes, as well as Skylar Schneider. Both riders pose interesting options for the team. Ewers should be more than capable of marking attacks on climbs, which will take pressure off the likes of Labecki early in the race. Schneider meanwhile is returning to the international peloton after two years of domestic racing with L39ION of Los Angeles. Can she produce a surprise in the closing circuits?


Youth Prospects
The men's U23 team boasts a lot of potential in 2022. Both Sean Quinn and Kevin Vermaerke have valuable WorldTour experience in their legs. They will be flanked by young riders with big potential.
Matthew Riccitello, often touted as a future GC favorite, has earned a role on Israel - Premier Tech as stagiaire for the remainder of the 2022 season, all but confirming that the young rider from Arizona is WorldTour bound.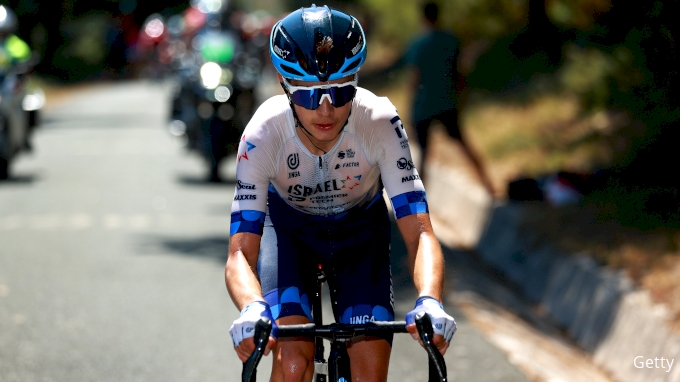 Luke Lamperti meanwhile will be out for redemption after his tenth place finish in last year's U23 road race was stripped from him by the UCI jury for his involvement in one of the many crashes that plagued the 2021 event.
The US consistently sets their junior women up for success, despite the lack of European experience most of them possess. Kaia Schmid's 2021 silver medal and Megan Jastrab's 2019 title set the stage for what is possible for the four young women this year.
Chloe Patrick is the only junior woman to have raced Flanders Worlds last year. Interestingly, Makala Jaramillo, Samantha Scott and Katherine Sarkisov all have cyclocross experience, so despite their lack of world championship experience, you can expect a well rounded and technically adept roster from the US.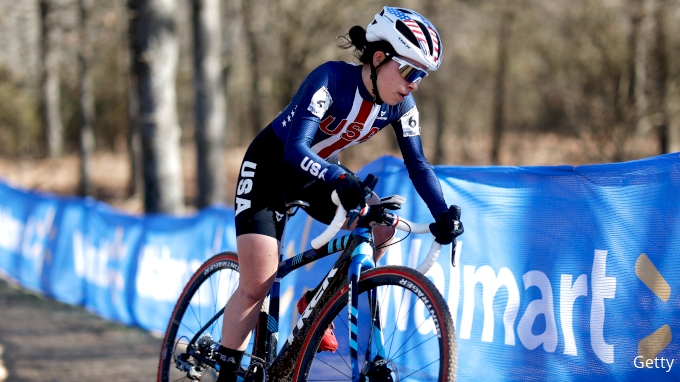 The junior men's roster is led by Artem Schmidt, a young talent that has already been picked up by Hagens Berman Axeon for the 2023 season. Schmidt along with Viggo Moore both have European victories this season. Alex Gustin, who rides for LUX, has notably less European race days this season than his two compatriots, but his victory in the national time trial championships suggests that he brings no shortage of power to the three-man junior squad.
See the full United States roster for the 2022 UCI Road World Championships below, and watch every race in its entirety on FloBikes beginning the evening of September 17, for those watching in the U.S. and Canada.
Time Trial
Elite Men
Lawson Craddock (Houston; Team BikeExchange-Jayco)
Magnus Sheffield (Pittsford, N.Y.; Ineos Grenadiers)
Elite Women
Kristen Faulkner (Homer, Alaska; Team BikeExchange-Jayco)
Leah Thomas (Santa Clara, Calif.; Trek-Segafredo)
U23 Men
Sean Quinn (Sherman Oaks, Calif.; EF Education-EasyPost)
Patrick Welch (Northfield, Minn.; Kelly Benefits Strategies)
Junior Men
Alex Gustin (San Diego; LUX Cycling Development Team)
Artem Shmidt (Cumming, Ga.; Hot Tubes Development Cycling)
Junior Women
Chloe Patrick (Carson, Calif.; Serious Cycling)
Katherine Sarkisov (North Potomac, Md.; LUX Cycling Development Team)
Road Race
Elite Men
Lawson Craddock (Houston; Team BikeExchange-Jayco)
Brandon McNulty (Phoenix; UAE Team Emirates)
Kyle Murphy (Washington, D.C.; Human Powered Health)
Neilson Powless (Roseville, Calif.; EF Education-EasyPost)
Magnus Sheffield (Pittsford, N.Y.; Ineos Grenadiers)
Elite Women
Krista Doebel-Hickok (Marina Del Rey, Calif.; EF Education-TIBCO-Silicon Valley Bank)
Veronica Ewers (Moscow, Idaho; EF Education-TIBCO-Silicon Valley Bank)
Kristen Faulkner (Homer, Alaska; Team BikeExchange-Jayco)
Coryn Labecki (Tustin, Calif.; Team Jumbo-Visma)
Emma Langley (Richmond, Va.; EF Education-TIBCO-Silicon Valley Bank)
Skylar Schneider (Milwaukee, Wis.; L39ION of Los Angeles)
Leah Thomas (Santa Clara, Calif.; Trek-Segafredo)
U23 Men
Luke Lamperti (Sebastopol, Calif.; Trinity Racing)
Sean Quinn (Sherman Oaks, Calif.; EF Education-EasyPost)
Matthew Riccitello (Tucson, Ariz.; Israel Premier-Tech)
Kevin Vermaerke (Rancho Santa Margarita, Calif.; Team DSM)
Patrick Welch (Northfield, Minn.; Kelly Benefits Strategies)
Junior Men
Alex Gustin (San Diego; LUX Cycling Development Team)
Viggo Moore (Feldberg, Ger., LUX Cycling Development Team)
Artem Shmidt (Cumming, Ga.; Hot Tubes Development Cycling)
Junior Women
Makala Jaramillo (Black Forest, Colo.; Virginia's Blue Ridge TWENTY24)
Chloe Patrick (Carson, Calif.; Serious Cycling)
Katherine Sarkisov (North Potomac, Md.; LUX Cycling Development Team)
Samantha Scott (Boise, Idaho; Virginia's Blue Ridge TWENTY24)