2022 USA Cycling Pro Road, TT & Criterium National Championships
Top Favorites For USA Cycling's Pro Criterium National Championships
Top Favorites For USA Cycling's Pro Criterium National Championships
The 2022 USA Cycling Pro Nationals returns to Knoxville, Tennessee this week for a showdown of America's top crit talent.
Jun 23, 2022
by Jessica Alexander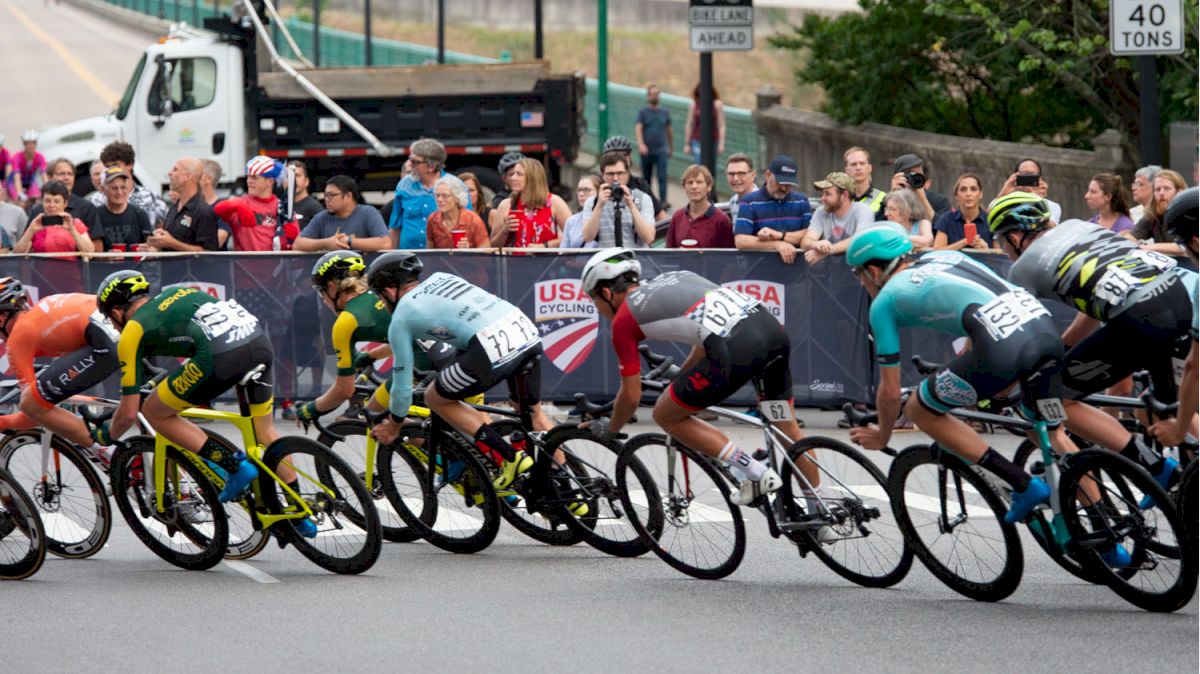 The 2022 USA Cycling Pro Nationals returns to Knoxville, Tennessee this week for a showdown of America's top crit talent. FloBikes will livestream the elite men and women's road races on Friday, June 24th starting at 6pm EST.
Men's Race
In 2021, Trinity Racing's Luke Lamperti surprised the entire peloton by avoiding several final lap crashes to single handedly beat out the top crit teams at the US Pro Criterium National Championships. Lamperti beat Elevate-Webiplex's Sam Bassetti and Eric Young to the line, while Cory Williams of L39ion of Los Angeles fell victim to a crash in the final corner. In an interview with USA Cycling, Lamperti stated his priority at this year's national championships will be the road race, but he will surely still factor in the Friday night Criterium. Read on to discover the top favorites for the men's and women's 2022 US Professional Criterium National Championships.
3 Favorites For The Men's Pro Nationals Criterium Race
Defending champion Luke Lamperti will have to take on dominating teams such as L39ION of Los Angeles and Best Buddies, but Lamperti knows how to play strategically against these teams. Lamperti proved this two weeks ago by taking a win at Tulsa Tough's River Park Crit, a win which solidified his overall omnium victory.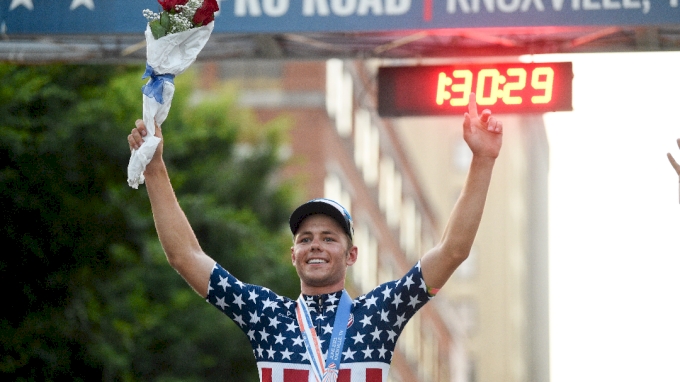 L39ION of Los Angeles has dominated the professional criterium scene in recent years. The squad's well drilled leadout machine delivered Ty Magner to victory at St. Francis Tulsa Tough's crash-marred Blue Dome Criterium two weeks ago. Magner is a former winner of the national criterium title, and appears to be on form to reclaim the stars and stripes jersey. Teammate Cory Williams' explosive sprint provides a strong second option for the Los Angeles based team.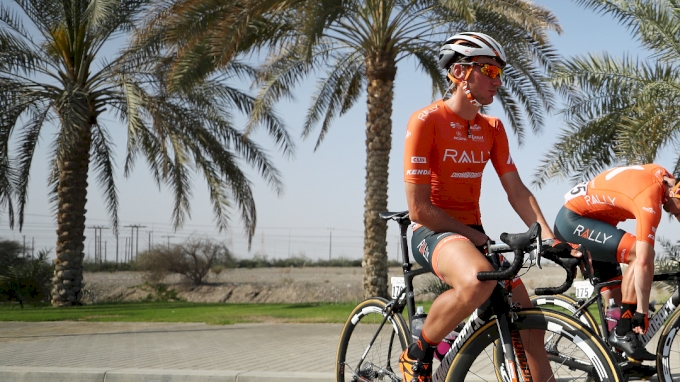 Best Buddies challenged L39ION of Los Angeles at Tulsa Tough at the Tulsa Arts District criterium a few weeks ago and won the gamble, getting Alfredo Rodriguez on the podium after a successful leadout and final lap showdown with L39ION. Rodriguez won't be racing Nationals but Danny Estevez will be contesting the win with the assistance of teammates Michael Hernandez and Ama Nsek.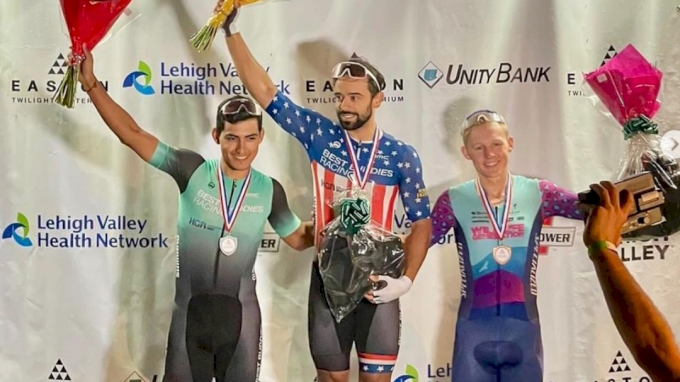 Women's Race
The women's 2021 criterium championships also featured a hairy final lap similar to the men's race. Kendall Ryan won by attacking early, avoiding a final lap crash by being out in front with three corners to go. In 2022, she will have a squad of four other strong women helping her defend her stars and stripes.
3 Favorites For The Women's Pro Nationals Criterium Race
Current national crit champion Kendall Ryan will have sister Alexis Ryan on L39ION of Los Angeles with her this year, as well as sprint specialist Skylar Schneider, who is equally capable of taking a win. L39ION will certainly be the team to beat as they will work to control the front of the race as the race clock winds down.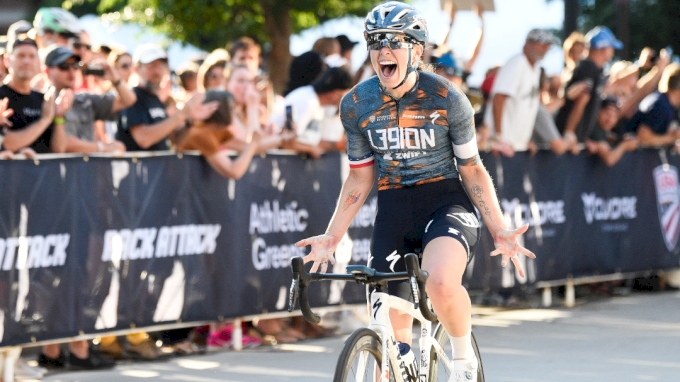 EF Education-TIBCO-SVB's Lauren Stephens, the current US Pro Road National champion, will also be a strong contender in the women's crit. Stephens will have teammate and fellow Texan Emily Newsom to have her help contest L39ION.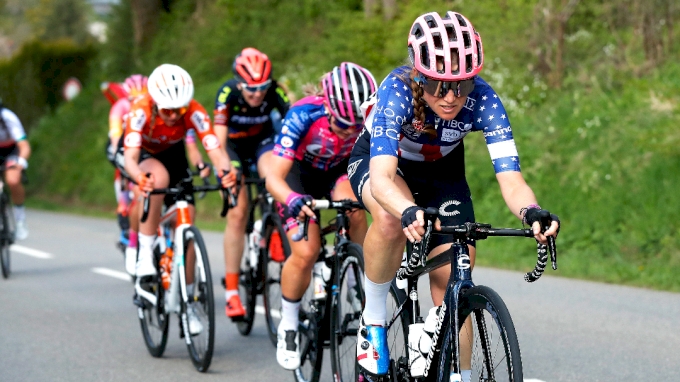 Coryn Lebecki (formally Rivera) climbing abilities will come in handy on Friday's Pro Nationals crit as the course has several quick climbs. Labecki has proven herself as a more-than-capable road racer as well as crit racer and is a strategic enough of a racer to race without a team as the lone member representing Jumbo Visma.